A survey by pension regulator DNB shows confidence in pension funds among the Dutch population has risen sharply over the past year. Some 62% of respondents are confident that Dutch pension funds can meet their liabilities to pensioners, up from 53% in 2021.
The survey was conducted in March and April, before large schemes such as ABP and PFZW announced they would index pensions for the first time in many years.
The rise in confidence seems to be linked to the steep rise in funding ratios over the past year. At the end of April, the average Dutch pension fund had a funding ratio of over 120%, up more than 20 percentage points compared with the year before.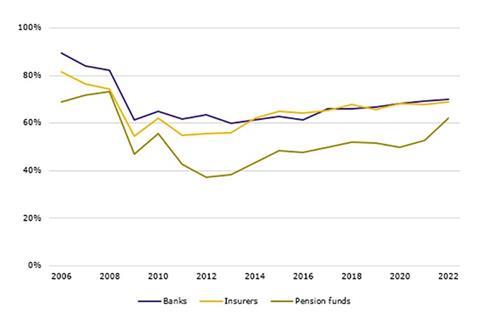 Despite the steep rise in confidence in pension funds, the Dutch public still have more trust in banks and insurance firms than in pension funds.
In 2022, 70% of survey respondents largely or completely trusts that banks can pay back the money entrusted to them. Trust that insurers will meet their obligations to customers is at a similar level.
The confidence gap between pension funds and other financial institutions has, however, narrowed considerably as trust in banks and insurance firms rose at a slower pace than trust in pension funds.

Tjibbe is IPE's Netherlands correspondent. He splits his time between IPE and its Dutch-language sister publication Pensioen Pro. Before joining IPE following a move back to Amsterdam, Tjibbe worked in London for several years writing about fund selection and portfolio construction trends.
View full Profile