The UK's Department for Work and Pensions (DWP) has set out how it will approach the future regulation of investment consultants and fiduciary managers, in the wake of a competition inquiry into the sectors.
In a statement yesterday the DWP said it was "opening up" markets for advice and outsourcing to help pension fund trustees to "get better value for money, boost members' retirement funds and reduce employers' shortfalls".
The move follows the completion of a 15-month investigation into the markets for investment consulting and fiduciary management, carried out by the UK's Competition and Markets Authority (CMA).
The competition watchdog made a number of recommendations, including that pension schemes should be required to tender fiduciary contracts and fiduciary managers should unbundle costs to improve transparency.
In a letter to the CMA, MPs Guy Opperman and John Glen, along with David Fairs, executive director of regulatory policy at The Pensions Regulator (TPR), said the government would put forward legislation this year regarding the implementation of requirements for pension trustees.
TPR would engage with industry stakeholders in the coming months to develop guidance for trustees about tendering for and appointing fiduciary managers, the letter said.
In addition, the UK's treasury department said it would consult "in due course" on a framework for the Financial Conduct Authority to directly regulate investment consultants.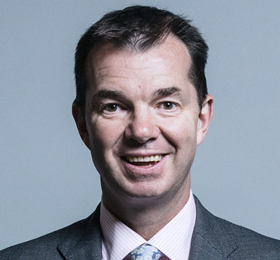 Opperman, the minister for pensions and financial inclusion, said: "Changes we are proposing will have a positive impact on millions of people's pension pots.
"The market sometimes restricts trustees' ability to find the best value for money, meaning that defined benefit schemes are less affordable and more difficult to fund while defined contribution schemes face higher costs and reduced returns for members.
"We want trustees to be better equipped and engaged when accessing services which have a huge influence on decisions affecting how much their members will have to live on in retirement."
Patrick McCoy, head of investment at consultancy firm XPS Pensions Group, said: "Investment advice is the most critical factor in achieving better outcomes for millions of pension scheme members and by creating a better functioning and more transparent market, trustees will be able to look outside of the more established players to find the right solution for their scheme."