A committee of UK politicians has opened an inquiry into cost and performance transparency in the country's pensions market.
The Work and Pensions Select Committee – a group of 11 MPs from the UK parliament's lower house – has drawn together evidence from its recent probes into areas of the pensions market along with in-depth reviews and reports from the financial regulator.
The committee said in a statement today that it wanted to examine areas such as value for money, cost disclosure, the impact of charges, transparency of performance and allocation, and access to advice.
While predominantly focused on individual savers, the committee also said it would look at the performance and effectiveness of defined contribution (DC) schemes, in particular their independent governance committees (IGCs). These were introduced three years ago to improve accountability for DC pension providers.
It also reiterated its concerns about the advice given to members of defined benefit (DB) schemes about transferring savings away from guaranteed vehicles. The committee – chaired by outspoken Labour MP Frank Field – has previously criticised the Financial Conduct Authority (FCA) for failing to act quickly enough to ban advisers who transfer members into inappropriate arrangements.
"Recent years have seen a rapid rise in enrolment in workplace pension schemes, creating millions of new retirement savers," the committee said.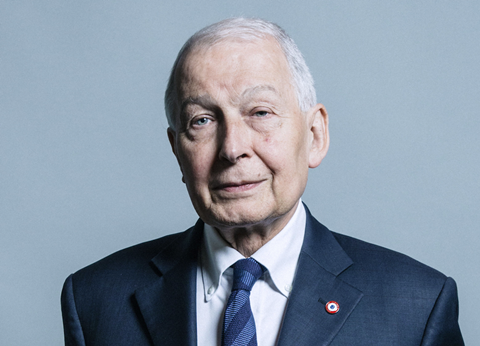 "Alongside this, pension freedoms have spurred a sharp increase in demand for drawdown products, and there has also been a surge in transfers out of defined benefit schemes, with funds principally moving into self-invested personal pensions.
"These developments have intensified concerns about the effect of investment management charges, transaction, advisory and other intermediation costs, in eroding the value of individuals' savings.
"These are part of broader concerns that low levels of customer engagement and understanding, coupled with costly and opaque intermediation, risk leading to poor outcomes for pensioners."
The new probe follows a series of inquiries by the committee into aspects of the UK pension system, including at-retirement options, collective DC schemes, DB scheme transfers, the collapses of both BHS and Carillion, and the government's proposed DB reforms.
Costs and charges
The committee's focus on costs followed several critical findings from the FCA related to asset management and pensions.
Most recently, the FCA's "retirement outcomes review" highlighted poor competition among providers despite higher demand for flexible drawdown products and other options since the government removed the requirement for DC savers to buy an annuity at retirement.
Charges for decumulation products were higher on average than those for accumulation offerings, the FCA found.
It raised similar competition and cost concerns last year when reporting its asset management market study.
This gave rise to an industry working group for DB investment costs, which is already being rolled out across local authority pension funds.
The FCA has also moved to impose transaction cost disclosure rules on DC providers, and pushed asset managers to prove they provide value for money for clients.
Questions
Interested parties have been invited to submit evidence to the committee by 3 September 2018.
It posed eight specific questions spanning multiple areas of pensions, investments, and savings:
Do higher-cost providers deliver higher performance, or simply eat into clients' savings?
Is the government doing enough to ensure that workplace pension savers get value for money?
What is the relative importance of empowering consumers or regulating providers?
How can savers be encouraged to engage with their savings?
How important is investment transparency to savers?
If customers are unhappy with their providers' costs and investment performance or strategy, are there barriers to them going elsewhere?
Are IGCs effective in driving value for money?
Do pension customers get value for money from financial advisers?
The committee has launched a dedicated webpage for the inquiry, available here.