Unilever, the British-Dutch consumer goods giant, has scrapped a plan to "simplify" its corporate structure after pressure from investors who would have been forced sellers of UK-listed shares.
The announcement came early this morning in the wake of objections over the last few days from UK institutional investors owning millions of pounds of Unilever stock, who said they would vote the proposal down.
The company – the third biggest in the FTSE 100 index by market cap – had proposed to incorporate in the Netherlands under a new holding company, which would have involved delisting from the London Stock Exchange and listing the new entity in its place. The matter was due to be put to the vote at extraordinary general meetings (EGM) on 25 and 26 October in Rotterdam and London.
Unilever said in a stock exchange announcement at 7am today that the board had decided to withdraw its proposal.
In developing the initial proposal, it said the board had been "guided by the opportunity to unlock value for our shareholders by creating a stronger, simpler and more competitive Unilever that is better positioned for long-term success".
It had received widespread support from shareholders for the principle behind simplification, it said, but the proposal's implications had not received enough support. Unilever chairman Marijn Dekkers said the board would consider its next steps and continue to engage with its shareholders.
UK objections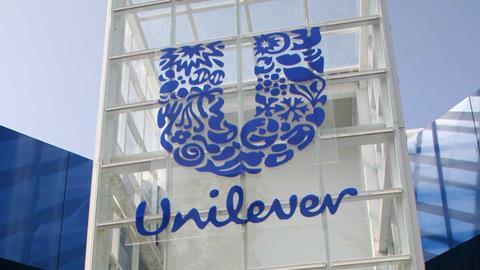 In the days before the announcement, several major shareholders had voiced objections to the planned restructure.
Legal & General Investment Management (LGIM), a major provider of passive index tracking funds, said it would vote against the resolution. Sacha Sadan, director of corporate governance at LGIM, said Unilever was understood to have looked at several alternatives before reaching its final decision, but LGIM did not believe it had made a compelling case for shareholders to support Dutch incorporation.
As part of its engagement with Unilever, LGIM worked with the UK shareholder group Investor Forum to engage collectively with other investors, including some of the UK's biggest pension funds.
In a statement, Investor Forum executive director Andy Griffiths said: "Our purpose is to escalate investor concerns through collective engagement and we would like to thank the board of Unilever for its constructive response in recent weeks.
"We have worked with over 20 institutions on this assignment and believe that it represents a powerful illustration of the effectiveness of collective engagement."
Mike Fox, head of sustainable investments at Royal London Asset Management (RLAM), which holds approximately £360m (€406m) worth of Unilever shares, also praised the board for having "listened to shareholder concerns and responded in a constructive way".
Prior to this morning's announcement, Fox warned: "Many UK Unilever shareholders voting for the upcoming resolution are effectively voting for forced divestment of their holding… We think that Unilever is a high quality company, both in its own right and as a key constituent of a number of UK indices."
While the consumer goods company might be able to convince European shareholders that the move made sense in the long term, Fox said, it was hard for a UK investor to see an incentive to vote in favour.
PIRC, a leading proxy voting adviser, had also recommended that investors oppose the move.
Unilever's UK share price this year, versus the FTSE 100 index