Varma, one of Finland's biggest pension providers, has overhauled its environmental, social and corporate governance (ESG) policy.
The €45.8bn pension insurer said its revamped sustainability programme included an assessment of its investments according to recommendations made by the Taskforce for Climate-related Financial Disclosures (TCFD) in its annual and corporate social responsibility report.
All companies in which it invested were required to report what they were doing to combat climate change in both their business operations and their future growth prospects, Varma said, as recommended by the TCFD.
Varma added that it had stopped investing in tobacco and nuclear weapons in 2004, and also excluded manufacturers of other controversial weapons and companies that rely on coal operations for more than 30% of their net sales.
In its recent annual and sustainability report, Varma said its analysis showed that its equity portfolio was in line with keeping global warming below 1.75°C above pre-industrial levels.
"Maintaining this situation, however, requires the continuous reduction of emissions in the future," it added.
First-quarter gain makes up for 2018 loss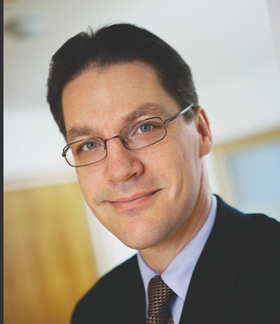 Varma chief executive Risto Murto said the provider's first-quarter return on investments of 5.1% had already made up for the loss of 2% reported for the whole of 2018.
The company's equities portfolio returned 10%, with listed equities performing the best at 13.1%. Fixed income generated a 1.9% return and hedge funds made 2%.
The market value of Varma's portfolio was €45.8bn at the end of March, up from €44bn at the end of December.
Murto warned that the global economy was giving mixed messages, adding to uncertainty about the state of Finland's export markets at a time when the Nordic country had a new government in place.
He said: "The [US Federal Reserve] abandoned its tightening monetary policy, and the equity markets reacted positively to this change. Messages concerning the phase of the global business cycle, however, remain mixed.
"It is still unclear whether Finland's next government will face a tailwind or headwind in the export market when it starts its work."
Finland's centre-left Social Democratic Party gained the highest proportion of votes in the country's general election on 14 April, and is now heading towards formal coalition talks to form a government, replacing the previous centre-right coalition.