Consultancy WTW has started to poach fiduciary clients in the Netherlands, the firm's new head of investments for the Netherlands, Catheleyne van Erp, has announced.
Under the leadership of her predecessor Jacco Heemskerk, who left the firm in February, WTW did not offer fiduciary services to Dutch pension funds as the fee environment was not deemed attractive enough.
However, one of Van Erp's first acts as head of investments at WTW has been to change this strategy, and to start offering strategic investment advice, manager selection services and asset management reporting to pension funds.
Until Van Erp joined WTW in June, the firm only provided multi-manager funds in the country.
WTW can "offer more" to pension funds than local fiduciary managers, according to Van Erp, who previously set up a franchise for hedge funds and private equity at BlackRock.
"Since my appointment I have been told by pension funds who, for example, want to add private debt to their asset mix, that their fiduciary manager tells them it is unwilling to investigate the possibilities," she said.
Independent
According to Van Erp, WTW is also more independent than many incumbent fiduciaries because it does not run its own investment funds.
"Especially in liquid assets, you often see that pension funds invest in the funds of their fiduciary manager. You can ask the question whether such decisions were made independently," she noted.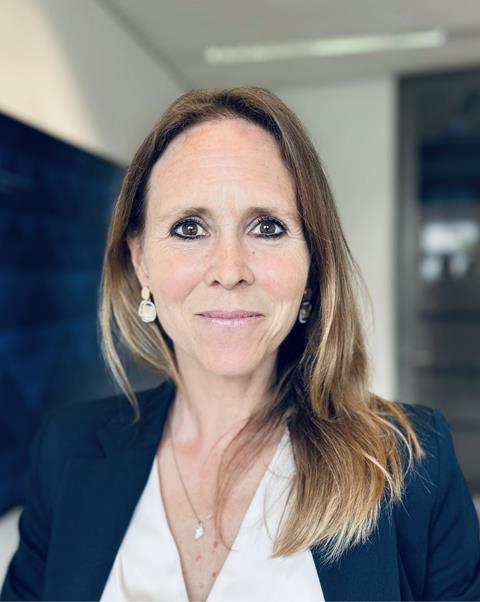 In recent years, several foreign fiduciary managers, such as AXA Investment Managers, have shut down their fiduciary activities in the country or have struggled to gain a foothold as pension funds prefer managers with a strong local presence.
But WTW does not need a large Dutch team to service pension funds, according to Van Erp.
"We have access to specific knowledge from our experts who work elsewhere in Europe or in the US. Distance is not a barrier, as the COVID-19 pandemic has proven, and we are still working a lot from home," she added.
WTW's Investments team, which was split off from the firm's larger retirement team that mostly employs actuaries, currently has four members, although Van Erp aims to increase this number.
Being a major player in fiduciary management in the UK and the US, WTW still does not have any Dutch pension fund clients.
"Apparently the local fiduciary light model that's on offer here is sufficient for Dutch pension funds. Price also plays a role. Fees have come down a lot in recent years, though I am hearing they are now stabilising," she said.
She added: "With us, a pension fund perhaps pays a little more because we are fully independent and have expertise about thousands of asset managers globally. That comes with a price and if a pension fund does not want to pay that, that's fine."
This article was first published on Pensioen Pro, IPE's Dutch sister publication. It was translated and adapted for IPE by Tjibbe Hoekstra.