Greater clarification from the government and policymakers is needed for UK pension schemes, urged UK Sustainable Investment and Finance Association (UKSIF) and several other leading UK asset owners.
The call for action is supported by NEST, Phoenix Group, Scottish Widows and Brunel Pension Partnership.
UKSIF said that currently, there is a level of inconsistency in the interpretation and depth of understanding across schemes regarding the extent to which ESG factors and particularly impacts should be addressed and interpreted within pension scheme trustees' fiduciary duties.
It added that the updated green finance strategy in March, Mobilising Green Investment, announced that the UK government would aim to clarify fiduciary duties, following engagement with stakeholders and members of the House of Lords during the Financial Services and Markets Bill.
Through guidance for the market and ongoing additional support, including industry-wide training, UKSIF believes the government could help provide schemes with a much clearer expectation of the extent they can and should take account of sustainability impacts, social and other sustainability considerations.
This could help reduce the present confusion and inconsistency in the area, it said.
UKSIF recommended that relevant government departments, including the Department of Work and Pensions, as well as regulators such as the Financial Conduct Authority and The Pensions Regulator, issue guidance for UK occupational pension schemes on a statutory or non-statutory basis.
UKSIF said it believes that factoring in financially material ESG issues and actively managing associated risks and impacts is consistent with fiduciary duties and this clarification would make this clear across the market.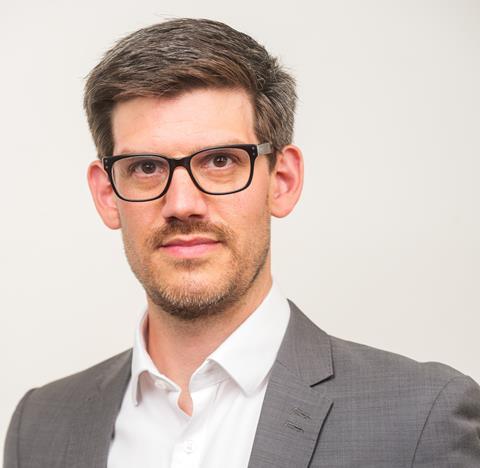 James Alexander, UKSIF chief executive officer, said: "We continue to see some hesitancy in parts of the UK's pension sector and the wider industry over what sustainability factors and particularly impacts can or should be taken into account on behalf of beneficiaries.
"We have seen this particularly with the inclusion of social factors which we believe are crucial to consider in the long-term performance of companies, portfolios and economies."
He noted that it was "vital" the government releases industry guidance on "fiduciary duties, providing schemes with the support and guidance needed on the ESG risks and impacts they should already be considering when making investment decisions."
Heidi Douglas-Osborn, UKSIF government affairs and policy manager, added: "This guidance would not only provide a clearer direction for pension scheme trustees but help the UK move toward its net zero goals and support a long-term sustainable finance system."
She added: "While we do not think that substantive changes are necessarily needed to the law, the core issue we identify is around interpretation of fiduciary duty and we would like to better support trustees and others to help fulfil these duties."
Nikesh Patel, head of client solutions at Van Lanschot Kempen, said ESG issues are "financially material and relevant to our investment decisions and our engagement with investee companies, as well as through our external managers."
Patel added that there is a benefit to a clear guidance which "removes uncertainty" from trustees who may receive legal advice which "rarely provides a definitive answer, and hence lack the comfort to fully embrace such matters in their portfolios and on behalf of their members."

Pamela is IPE's UK correspondent. Before joining IPE in May 2023, she spent five years writing about the insurance industry. During her career so far she won awards for Most Promising Newcomer in 2020 and Best Investigative Article in 2022 from the British Insurance Brokers Association, and was also highly commended at the WTW Media Awards for Insurance Features Journalist of The Year.
View full Profile