Dutch pension asset manager APG is fielding the new chair of Invest Europe, marking the first time a major institutional investor has the role at the European private equity and venture capital association.
Marta Jankovic, senior responsible investment and governance specialist at APG, has been appointed to the role, effective immediately. She will hold the position for one year.
At APG, Jankovic oversees the integration of environmental, social, and governance (ESG) considerations into the €452bn manager's private equity allocations and investment solutions that contribute to the UN Sustainable Development Goals.
"I want to highlight the important role private equity can have on the environment and society at large and look forward to helping to shape this key work," she said.
Jankovic previously chaired the association's responsible investment roundtable. She told IPE it was the first time that Invest Europe had as its chair someone who specialised in responsible investment.
She said much had been achieved in the field, such as the development of an ESG due diligence questionnaire for general partners (GPs).
One of her goals is to push climate change higher up the agenda at the association.
"We need to ensure that this growing trend from the limited partner base to engage with GPs on climate change is made visible and that GPs get more and more comfortable with having a systematic approach to climate change risk assessment," she said.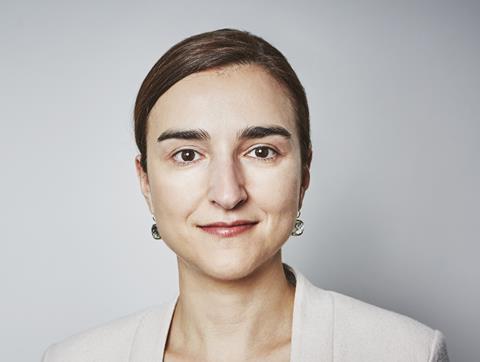 Private equity is in strong demand and APG's Jankovic said this was positive for the European economy. At the same time, she added, it was important to have an association supporting the growth of private equity that brings together GPs and limited partners (LPs).
According to Invest Europe data, private equity fundraising reached an eight-year high in 2016, with pension funds contributing one-third of the capital raised. Data firm Preqin recently said fundraising periods were becoming shorter as a result of the strong demand.
APG has a strong commitment to private equity as an asset class, Jankovic said, and recognised the importance of having a voice in the industry association.
"The symbolic value is very high and I really hope personally that the fact APG is chairing Invest Europe this year sends a signal to institutional investors more broadly in Europe about the value of being part of the association," she said.
Having an institutional investor in the role of chair "shows institutional investors are comfortable with private equity as an asset class and believe in it", she added.
"We also believe that it needs to be transparent about how it operates in the market and needs to continue to adhere to high professional standards."
As chair of Invest Europe Jankovic succeeds Gerry Murphy, senior managing director and chairman of Blackstone Europe. Under his tenure, Invest Europe launched a pan-European private equity activity database, in partnership with national venture capital associations, announced new EU venture capital funding initiatives and launched Invest Week, a series of events for policymakers.
The chair of Invest Europe is selected from one of four different industry segments – venture capital, mid-market, large buy-out and LPs – on strict rotation. Jankovic was selected by the members in the LP platform.
Michael Collins, chief executive of Invest Europe, said: "Marta's contribution to Invest Europe's work on professional standards, investor reporting guidelines and responsible investment is invaluable and we are delighted that she has agreed to step into the role of chair for the coming year."