Dutch regulator De Nederlandsche Bank (DNB) has urged pension funds to map out social and ecological risks to their investments and minimise underlying problems if necessary.
In a report published this week, DNB explored the potential financial risks posed by a number of environmental, social and corporate governance (ESG) issues, including water and commodities scarcity, loss of biodiversity, and disputes about human rights.
According to the regulator, Dutch pension funds, insurers and banks had combined investments of €97bn in companies operating in areas with an "extreme high water scarcity".
"When this scarcity turns into a shortage, corporate facilities can only function limitedly at best," it said, adding that local authorities could also tighten regulation for water usage.
DNB reported that the €97bn of assets comprised €83bn of equity holdings, 94% of which was owned by pension funds.
The watchdog cited a World Bank survey suggesting that, without adequate measures against water scarcity, economic output in some areas could drop by more than 6% by 2050.
It also highlighted that the Australian economy shrank by 1% last year after a prolonged period of drought, while the Indian government shut down a Coca-Cola plant in 2014 for using too much groundwater.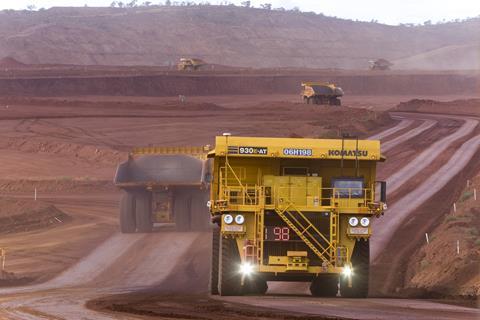 DNB also found that pension funds had invested €56bn in companies dependent on "critical" commodities that were vital to the European economy.
"Due to scarcity or geopolitical factors, the supply of these raw materials may be jeopardised," DNB said. "This can affect financial institutions that invest in companies that depend on these raw materials."
Such commodity-related investments represented more than 9% of pension funds' securities holdings, it said.
Based on a sample survey of 25 financial companies, including 10 pension funds, DNB concluded that most of them could improve integration of their sustainability goals into their operational management.
Although all surveyed organisations had a sustainability policy, only four regularly analysed their portfolios for social and ecological risk, the regulator found.
DNB advised financial groups to carry out analysis to prevent reputational risk as a possible result of unfulfilled expectations or broken promises.
However, it highlighted that it did not advise against taking risks.
"For example, by managing water scarcity risk rather than divesting holdings, it is possible to both limit the risk and achieve an impact," the regulator said.