A planned new publicly-run occupational pension fund for Italy is flawed and the country's Social Security Institute (INPS) would be unsuitable to run it, according to industry experts.
Claudio Pinna of consultancy group Aon and Antonio Iaquinta of State Street Global Advisors (SSGA) both told IPE that they doubted the INPS would be capable of managing the fund proposed earlier this month by the agency's president, Pasquale Tridico.
Pinna, head of retirement consulting business in Italy for Aon, said: "INPS is the institute which is dedicated to managing social security and my feeling is that this should be their main focus.
"Social security in Italy is managed on a pay-as-you-go basis, and they are not experts at managing assets in that kind of way."
He added that INPS was already managing two big reforms taking place in the next three years, involving a national minimum level of income and early retirement for some workers.
"We need to focus and develop the private pension system, but not in this way"

Claudio Pinna, Aon
"They should be focused on social security, including the funded part of social security, to allow the institute to guarantee a high quality of service to the employees around the country in Italy – and certainly the quality can be increased," he said.
Iaquinta, head of institutional clients in Italy at SSGA, said the proposal – one of a series of ideas for the Italian labour market conditions presented earlier this month – was not a good idea.
"INPS has always had a specific mission. What is being discussed now is a different task and you need skilled people to do it, so it is difficult to think that INPS has the in-house expertise to run a complementary scheme," he said.
Iaquinta also said that, if the goal of the new scheme was to increase the number of Italian workers in the second pillar, there was still a lot of room to boost numbers within existing DC schemes.
"We are at around a 30% participation rate," he said. "The lack of offering is not the main reason behind the current low participation rate. It is mainly the lack of knowledge, financial education and, unfortunately, the lack of a consistent and productive public campaign on the importance of creating a second pillar scheme for yourselves."
Iaquinta also voiced concern about Tridico's proposal for the planned new fund to invest more in Italy.
"It can be a good idea to invest more in Italy and within Italy, but it is not a good thing to concentrate all the investments in one country," he said. "Diversification is a key element."
Developing the system
Aon's Pinna conceded that the chairman of INPS had raised some key issues in his broader speech on 10 July.
"The development of the private pension system in Italy is crucial, and I agree that these are important points that the government should assess," he said.
The 30% participation rate, combined with workplace pension assets amounting to less than 10% of GDP, demonstrated that the private sector pension system required change, Pinna said.
"It is still not in line with the needs of the employees," he added. "Tridico is correct; we need to focus and develop the private pension system, but not in this way."
Pinna also challenged Tridico's assertion that there was a lack of transparency in the private pension system.
"Although this was probably was true in the past for some pension funds, with the new IORP II directive, pension funds are applying these rules so there is a lot of transparency here," said Pinna.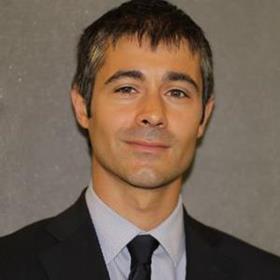 SSGA's Iaquinta supported the government's and INPS' belief in the importance of retirement savings, but called for a focus on existing schemes rather than new solutions.
"Instead of thinking about creating something new, let's focus first on what it is already available," he said. "Let's focus the effort on the current second-pillar schemes and work with them on increasing the participation rates. Let's increase the resources there, which can then be invested more and more within Italy, encouraging a virtuous circle."
IPE has contacted INPS requesting more details of the proposal, but as yet has received no response.
The plan outlined by Tridico has already been rejected by the undersecretary of state in the Ministry of Labour and Social Policies, Claudio Durigon, and has met with opposition from Italian trade unions.