With pensions regulators around the world scrambling to adapt rules in the face of the coronavirus pandemic and its economic damage, the authorities' Paris-based umbrella organisation has warned national supervisors not to make things worse for beneficiaries in the long-term.
The International Organisation of Pension Supervisors (IOPS) cautioned against giving unlimited early access to pensions, one of several messages included in a longer statement designed to make its position clear on the various types of crisis changes that national supervisory agencies have been putting in place.
IOPS said it "supports the flexible and pragmatic supervisory approach taken by its members, but warns against actions that may lead to material worsening of the retirement outcomes of beneficiaries."
The standard-setting body noted that in order to mitigate the consequences of the COVID-19 crisis, pension supervisory authorities had taken a number of measures aimed at protecting the interests of members and beneficiaries of private pension schemes and funds, maintaining operations and business continuity of pension schemes and funds, as well as to ensure the financial health of private pension arrangements in current circumstances.
Helen Rowell, IOPS president, said: "As pension supervisors, we need to make sure private pension arrangements will continue to deliver retirement outcomes for members and beneficiaries."
Rowell, who is also deputy chair of the Australian Prudential Regulation Authority (APRA), said supervisors needed to facilitate the resilience of supervised entities by offering appropriate supervisory and regulatory flexibility, while backing measures that may address the short-term financial hardship needs of beneficiaries.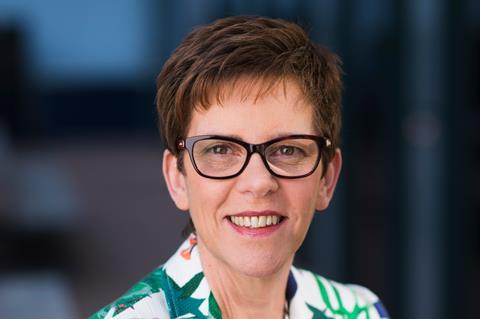 "However, we also need to protect the longer-term interests of beneficiaries, preserve pension market sustainability and strike an appropriate balance between short-term and long-term priorities," she said.
Australia is one jurisdiction that has taken measures to allow early access to retirement savings in response to the crisis, up to a certain amount. APRA this week reported data showing that between 20 April and 17 May nearly 1.6 million applications had been made for early release of part of individuals' superannuation savings under the scheme.
IOPS said it supported and promoted the need for early and clear communication and guidance to be provided by supervisors and supervised entities to respective stakeholders.
It also said it acknowledged the relevance – in these specific circumstances – of easing some regulatory constraints and providing temporary relief from certain requirements for trustees, employers or service providers, in order to allow them to continue operations sustainably.
The organisation said it recognised that in specific cases, measures had to be taken to ease requirements for temporary access to pension accounts to address financial hardship, "subject to the unique circumstances of each pension jurisdiction".
"Early access to pension savings should be limited, temporary, and proportionate to actual needs, especially for most vulnerable groups, and withdrawn in a considered manner"
But supervisory authorities also needed to consider beneficiaries' longer-term interests, and should therefore limit early access to pension savings, making it "temporary and proportionate to actual needs".
This was especially the case for the most vulnerable groups, IOPS said.
IOPS stressed it was important to require supervised entities to prudently address risks emerging from the COVID-19 crisis, including implementing adequate contingency plans and taking steps to mitigate losses in order to reduce the impact on beneficiaries as much as possible.
It also emphasised the importance of:
sticking with strong supervision of private pension arrangements;
considering countercyclical policies with the aim of helping to stabilise economies;
coordinating private and public pension policies;
and supervisors and pension entities acting to protect stakeholders against financial consumer abuses and to bolster financial education.
In the UK, a fresh-COVID-19 related measure was announced today, with the Pensions Protection Fund announcing that it, the Pensions Regulator and five other bodies with responsibility for protecting pension savers' pots had joined forces to produce a guide outlining the protections that are in place for savers' benefit, the hope being this will reassure scheme members amid concern about the impact of the coronavirus crisis on financial wellbeing in the country.
Looking for IPE's latest magazine? Read the digital edition here.