One of Ireland's leading financial services providers is to shut its defined benefit (DB) pension schemes for staff.
Irish Life plans to close two schemes to future accrual on 30 June this year, the company said in a statement. The schemes' trustees have agreed to transfer members' accrual to a new defined contribution (DC) scheme.
The decision followed "a detailed review of the liabilities and costs of the schemes", the company said.
However, workers' union Unite criticised the decision, claiming that the schemes were in surplus and threatening strike action over the closure.
Irish Life and parent company Great-West Lifeco of Canada were "clearly prioritising the health of their balance sheets over the retirement security of their workers", Unite's regional coordinating officer Richie Browne said.
He added: "As Ireland's largest pension provider, Irish Life has been trusted for decades to provide income security in retirement. Yet now it has unilaterally decided to deny its own workers that same security."
Browne claimed that employees would have to pay between 20% and 40% of salary into the DC scheme if they were to achieve an income in retirement comparable to the benefits offered by the DB funds.
As of 31 December 2016, Irish Life's DB schemes had roughly €1.2bn in assets and were 99.8% funded, according to its most recent financial report.
Irish Life said in a statement: "Full details [of the switch to DC] will be given to those members impacted by the changes over the coming weeks by letter and through briefing sessions."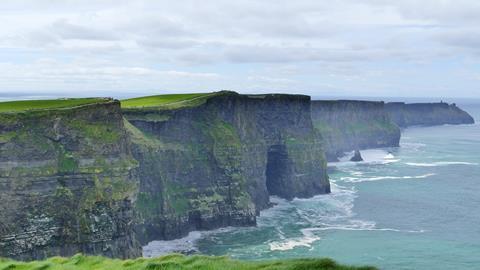 Auto-enrolment coming to Ireland
Ireland's government is currently considering the introduction of automatic enrolment into workplace pension schemes.
Irish Life has been a vocal advocate of the policy, and chief executive David Harney last week declared that the group was "look[ing] forward to playing an active part in any future consultation process to help solve one of the biggest challenges facing Ireland's ageing population".
Private pension coverage in Ireland fell from 51% in 2009 to 47% in 2017, the company said.
However, Unite urged the provider to "clean up its own act" before getting involved with auto-enrolment "or face the prospect of industrial action".