Ian Greenwood, chair of the UK's Local Authority Pension Fund Forum (LAPFF), has died, Bradford Council announced.
Greenwood was also vice chair – and formerly chair – of the £13.9bn (€16bn) West Yorkshire Pension Fund, one of the largest funds in the Local Government Pension Scheme (LGPS) system. He also chaired the Northern Pool , the collaborative project between the West Yorkshire, Greater Manchester and Merseyside funds, and was twice leader of Bradford Council.
Greenwood was elected chair of LAPFF in July, succeeding Kieran Quinn , who died in December 2017. He previously chaired the forum from 2008 to 2013.
On its website, the organisation expressed "deep shock and sadness" at Greenwood's death.
In a joint statement, Northern Pool vice-chairs Paul Doughty and Brenda Warrington said: "Ian was an inspirational and visionary leader whose knowledge and experience of local government pension schemes was invaluable.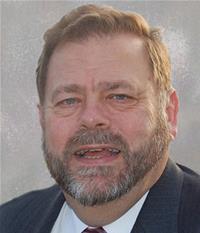 "He truly believed and demonstrated by his leadership that ensuring ordinary people working in public sector jobs serving their communities get to live out their retirement years with security and dignity is a noble cause, and he brought great energy and significant personal commitment to that purpose.
"As Northern Pool chairman at a time of significant change, Ian was instrumental in putting in place simple but effective democratic structures that ensured we continue to deliver low costs and good investment returns for the funds' members and taxpayers alike.
"He will be greatly missed by everyone who had the privilege of knowing him, and we send our deepest condolences to his family and friends."
Kersten England, chief executive of Bradford Council, said in a statement: "Many, many people in the council, the pension fund and across the district in our communities, public services and businesses have worked with Ian over the years and will be sharing a huge sense of loss today.
"Ian worked tirelessly on behalf of Bradford bringing a unique and irreplaceable wealth of experience, wisdom and insight to his work."
David Murphy, chief executive of Northern Ireland's £7.8bn public sector fund, said the LGPS had "lost one of its most active and vocal ambassadors".
Greenwood worked in local politics for more than 30 years, and was awarded an OBE for services to local government in 2013.
Imran Hussain, member of parliament for Bradford East, said Greenwood had worked "tirelessly" for the local community.
It is with great sadness and a heavy heart that I write about the passing of my dear friend, Ian Greenwood.

He worked tirelessly for Bradford for many years and was a devoted public servant, proud Bradfordian and giant of Bradford politics. He will be deeply missed. https://t.co/JptZ2pbUbH

— Imran Hussain MP (@Imran_HussainMP) November 13, 2018