The UK's National Association of Pension Funds (NAPF) is changing its name to the Pensions and Lifetime Savings Association, with effect from today, in a move it says reflects the fact people are now working later in life and funding retirement in different ways.
Joanne Segars, chief executive of the association, told the NAPF's annual conference in Manchester: "Retirement simply doesn't look like it used to. Today, people work later in life, and they fund their retirement in all sorts of ways."
She said the lines were blurring between work and retirement, between pensions and other types of saving and between scheme and saver responsibility.
The newly renamed Pensions and Lifetime Savings Association said its purpose was to "help everyone achieve a better income in retirement."
In the future, the association's lobbying work and research on policy and legislation will have to consider the role that property, work and other savings played in funding retirement, it said.
Asked if the rebrand would see the association's focus move away from institutions and institutional investors, Segars admitted there would be a shift into the retail space, as the ability for UK pension savers to draw down their pensions from age 55 meant people would need to make "tough and difficult decisions".
"So [the rebrand] is about making sure we are still about those members, those institutions who are our members – but we are working through them, as well as directly to help support saving," she said.
The association used consultancy Wolff Olins to develop the new brand – which will see its colours changed to what Segars said was "glorious fuchsia and teal" – but declined to specify how much the exercise cost, saying the information was commercially confidential.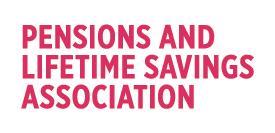 The rebrand will see the association continue to use the Pension Quality Mark, its certification method for good quality defined contribution funds.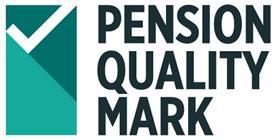 It said the association's board was satisfied the amount it had spent represented "great value for money".
"We've minimised costs by doing this project now when we are getting to the point of needing to refresh much of our collateral anyway, so the cost of the project has absorbed those costs from a later date," it said.
It said the change was discussed extensively with the board and the association's policy-making councils, and that several consultation groups had taken place earlier this year with members.
It said it did not need member approval at the AGM, as the association was changing only its trading name at this point.
It will seek approval from members at next year's AGM, however, to change the legal name of the organisation.