One of the Netherlands' largest pension schemes has warned it would need to develop an entirely new IT structure if the country's expected pension reform comprises individual pension accrual.
The current system used by PGGM – the provider for the healthcare scheme PFZW – cannot deal with extensive defined contribution (DC) arrangements, PFZW director Peter Borgdorff told IPE's Dutch sister publication Pensioen Pro.
As a consequence, the €197bn pension fund would not be able to implement a DC-type system of individual pensions accrual combined with collective risk sharing, as is being considered by the social partners in the Social and Economic Council (SER), Borgdorff said.
Other customers of PGGM, which include the €10.5bn doctor's scheme SPH, would also hit this barrier.
According to Borgdorff, PGGM's new IT system would not be ready before 2021.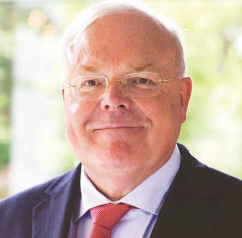 The Dutch government wants to introduce a new pension model in 2020, but this is increasingly seen as unachievable by people within the sector.
In its annual report, PFZW said that the required IT investment would be "substantial", but Borgdorff declined to elaborate on the costs.
"It would be easily a matter of millions," he said. "However, I think this would be worth spending if the new system delivers real improvement."
In his opinion, IT innovation at PGGM is necessary anyway, "as we can't automate and digitise the contact with our participants fast enough".
In the scheme's annual report, PFZW's supervisory board lamented that IT problems at PGGM were "unmanageable and complex", and the mapped-out route to a solution had repeatedly missed its deadline.
Asset manager MN was forced to write off €15m from a €70m budget in 2016.
However, Borgdorff emphasised that PGGM's IT project would not take place simultaneously with a reorganisation "because PGGM has already restructured its organisation".
He said that PGGM's plan had been assessed at an early stage by external consultancy Gartner at the request of PFZW.
"Gartner concluded that PGGM was heading in the direction and has given useful advice," Borgdorff said.