AMF, one of Sweden's three biggest pension institutions, has announced it is joining the list of pension funds and other pension providers in the country that are converting their corporate status in order to be covered by IORP II regulation, rather than Solvency II.
The SEK715bn (€70.5bn) mainly blue-collar occupational pension provider said that its owners decided at an extraordinary meeting this week to apply for the status of "occupational pension company" (tjänstepensionsföretag) – the IORP II-regulated vehicle which has been created in Swedish legislation.
Johan Sidenmark, AMF's chief executive officer, said: "The new regulations contribute to safeguarding the important influence that the social partners have over the collectively-agreed occupational pension.
"It also secures the opportunities for the company to be able to continue investing wisely and long-term," he said.
Because of this, Sidenmark said the conversion was a natural step for AMF.
"In the short term, we do not see that the transformation will mean any significant changes for the company's savers, but over time our hope is that it will lay the foundation for better occupational pensions," he said.
The announcement makes AMF the largest pension provider so far to apply for conversion to IORP II status in Sweden. Other pension providers to have made the change or applied for it include KPA Livförsäkring, Kåpan pensioner, and SPK – Sparinstitutens Pensionskassa.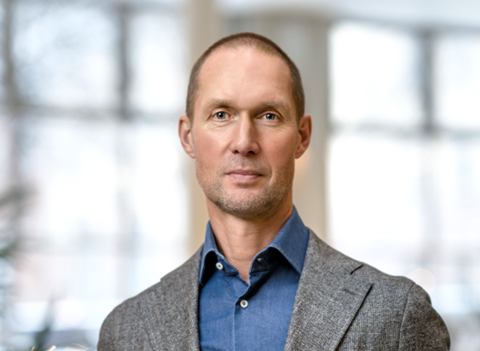 Aino Bunge, chief of staff at AMF and its deputy CEO, said the company had set out its ambition to be transformed into an occupational pension company a few years ago, and since then had "worked actively to make the new regulations as good as possible for pension savers."
"The new regulations are well adapted to the core business AMF conducts – long-term management of collectively-agreed occupational pensions, with active management and low fees," she said.
AMF, which is owned by the Swedish Trade Union Confederation (LO) and the Confederation of Swedish Enterprise, said it aimed to make the conversion on 1 January 2022.
As part of the process, it had been decided this week that AMF Pensionsförsäkring would change its name to AMF Tjänstepension, AMF said.
Converting to IORP II status frees pension providers in Sweden from having to comply with regulations based on the EU's Solvency II regulations.
The ongoing review of the Solvency II regime has drawn criticism in recent days from Nordic pensions and insurance lobby groups. Many pension providers and funds in the Nordic countries are incorporated as life insurance companies and therefore fall within the scope of Solvency II, or elements of it via Norway's IORP II regulations.
However a spokesman for AMF said its decision to convert was not linked to the current Solvency II review, and that the firm's principal decision to make the change had been taken before this.
Meanwhile, Alecta – Sweden's biggest pension provider - is currently weighing up whether it will also apply for conversion to an occupational pension company.
"We are considering it, and have been evaluating the effects for quite some time," a spokesman for the SEK1trn firm told IPE.
He said this would be discussed at a meeting of the supervisory board (Överstyrelse) on 22 April, and decided on.
Looking for IPE's latest magazine? Read the digital edition here.