Sweden's state pension buffer funds have called four major Nordic banks and Swedish regulators together to decide how to tackle financial crime and money laundering, following a number recent cases involving Nordic banks.
AP1, AP2, AP3 and AP4 – as well as the Council on Ethics, which oversees responsible investment policy for the four funds – engaged with Nordea, SEB, Handelsbanken and Swedbank.
The council said chief executives from the four banks had agreed at the event that the risk of money laundering had been underestimated in the past and that dialogue between regulators and banks must be improved.
Ossian Ekdahl, president of the Council on Ethics, said work against financial crime was a particularly important issue: "We want to have an influence and see that this has been a good step towards dialogue."
Sean Cory, partner at consultancy Oliver Wyman, added that Sweden should follow the example of other countries and explore opportunities for increased information sharing and closer co-operation between banks and authorities.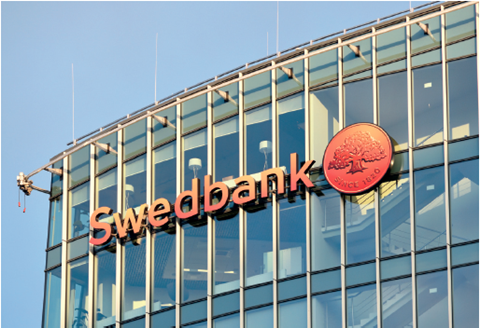 Participants at the seminar agreed that banking secrecy, the principle of public disclosure, and the current framework for reporting of financial and transaction information all needed to be reviewed, the Council on Ethics reported. Co-operation between banks, regulators and criminal investigators was a priority issue, it added.
Training of staff, investment in systems and digitisation, and spreading customer knowledge were important tools in the fight against money laundering, the council said. Though the risks had been underestimated before, it said that today, billions had been invested to detect and prevent money laundering.
Share price falls for both Swedbank and Danske Bank amid major money-laundering scandals at the banks have hit pension fund portfolio values and dented confidence in the Nordic financial sector in the past two years.
Further reading
Pension funds act as Nordic drama engulfs Swedbank
Sweden's largest pension funds were thrust into leading roles in a money-laundering scandal earlier this year, as Swedbank was raided by fraud investigators and forced to fire its CEO
ATP: A very Danish scandal
Media coverage of a financial scandal in Denmark last year led the resignation of ATP CEO Christian Hyldahl, while the uncovering of unethical behaviour at Danske Bank's Estonian subsidiary also added to negative perceptions of Danish financial institutions