Eunice Dreelan, chair of the Irish Association of Pension Funds (IAPF), has reiterated previous calls for Ireland's government to appoint a dedicated pensions minister, after an exit poll at the recent general election showed that pensions was the third most important issue for voters.
An exit poll carried out by Ipsos/MRBI on 8 February, polling day, found that health — mentioned by 32% of respondents – ranked top in terms of importance. Housing came next (26% of respondents) with pension age (8% of respondents) in third place.
Issues ranking lower included jobs and climate change (6% each), taxation (4%) and childcare and crime (3% each).
Addressing attendees at the IAPF annual dinner in Dublin last week, Dreelan said: "It is time that we had a minister whose primary responsibility is to ensure a simple, fair and equitable income system that will safeguard our older population for generations to come."
Other speakers told the audience that given the country already has ministers for housing and health, the next administration had a mandate to appoint a dedicated pensions minister.
But Ireland's immediate political future is unclear. Fianna Fail is now the largest party in terms of seats, narrowly ahead of Sinn Fein and Fianna Gael, the latter having previously run a minority administration.
Talks about forming a new government are under way between the parties, but this is likely to be a long process.
Meanwhile, the outgoing government remains in place in a caretaker capacity until a new government is formed, with Leo Varadkar continuing as prime minister. Regina Doherty remains minister for employment and social protection (EASP), despite losing her seat at the election.
In her speech, Dreelan highlighted government initiatives to achieve financial security for workers in Ireland in retirement. These have included the roadmap for pension reform – published in early 2018 – and the consultation on auto-enrolment.
Last October, the IAPF said only eight of the 36 actions which had been due to be performed since the unveiling of the roadmap had been carried out.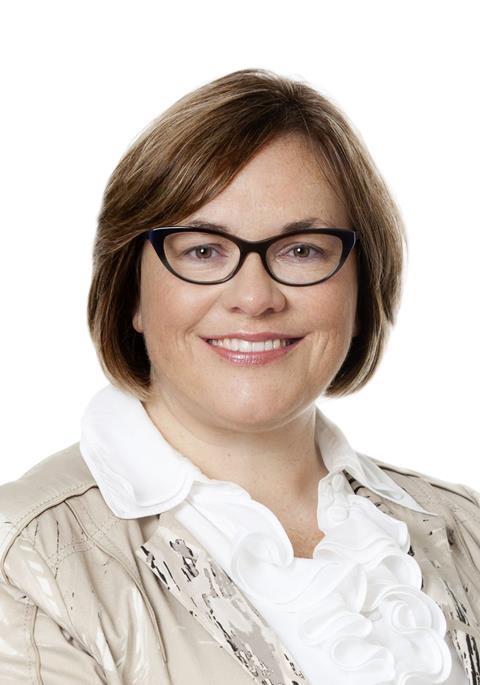 Dreelan said: "There has been very little progression and this is simply not good enough. However, neither is it good enough to suggest this is solely government's responsibility, because in truth this responsibility rests with us all."
She said the IAPF was calling for the appointment of a pensions minister whose primary responsibility is to work with all stakeholders to implement the roadmap. It was also calling for the introduction of auto-enrolment. And she emphasised the need to focus on the sustainability of the national pensions system.
Furthermore, Dreelan warned against reducing the state pension age – currently 66 – as this would have long-term and significant impacts on Ireland's finances.
The retirement age is due to rise to 67 from 1 January 2021, and to 68 on 1 January 2028.
This became an important issue at the start of the election campaign, particularly since some retirees are receiving unemployment benefit, with payments stopped if any individual misses collecting payments for more than two weeks: many find this demeaning.
Some political parties have committed to reducing the retirement age back to 65, with others promising to halt the increases in retirement age.
The IAPF said it is planning a series of meetings with senior representatives from all stakeholder groups, such as unions, employers, political parties and government, over the coming weeks, to agree the path forward to "fixing" the current pension system.
The Department of Employment Affairs and Social Protection confirmed that Doherty remains the minister for EASP until the next government is formed, but declined to make any further comment.