Joanne Segars, chair of a £45bn (€49.5bn) UK local government asset pool, said the continuation of pensions investment work despite the COVID-19 lockdown has been a revelation – and a testament to people's resilience.
Segars told the audience at the IPE Summer Pensions Congress 2020: "I think we're all adjusting to how we can do things, and one of the remarkable things we're discovering about lockdown is that we can do things we never thought we would be able to do before."
LGPS Central – which manages the combined £45bn of assets belonging to eight UK local authority pension funds across the Midlands and is chaired by Segars – launched a corporate bond fund in March when the lockdown began.
"If you'd asked me a year ago, could you possibly do this remotely, I'd have said, don't be ridiculous of course we can't – but actually what this crisis has shown is just how resilient people are," she said in a panel discussion between pension fund leaders on future agendas.
"I think it reflects on everyone who works in the sector and my colleagues at LGPS Central just how flexible we have turned out to be," said Segars, who is also chair of UK master trust NOW:Pensions and sits on the investment governance committee of Legal & General.
Segars also said it could already be seen that COVID-19 had increased the stress on the social element of ESG in investment.
The signing by LGPS Central's umbrella organisation the Local Authority Pension Fund Forum of the Investor Statement on Coronavirus Response – a joint pledge organised by the Interfaith Center on Corporate Responsibility – had been important in emphasising unanimity of support on very important issues, she said.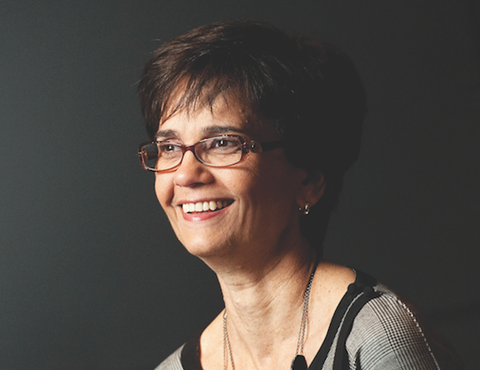 "I think what we can see already is that coming out of this crisis there will be those companies that have managed well […] and that puts the onus on the board. But it also puts the onus on us as owners of those companies to engage with those companies," Segars said.
Asked about the issue of diversity in pensions and asset management, she said the pensions industry was not particularly diverse as a sector across a range of metrics, but that at LGPS Central, she was pleased to report that 75% of the non-executive directors were women.
"We're very clear that diverse organisations are the ones that have much more robust decision making; they can avoid groupthink and that makes them have better outcomes," she said.
This conviction also informed the pool's asset manager selection process, she said.
"What we're looking for is not just boilerplate responses – because it's very easy for organisations to say yes of course we're diverse, of course we value these things – but we're actually looking at how those issues are taken through in practice and how they affect decisions," Segars said.
"Asset managers with poor culture and insufficient diversity aren't going to make it onto our books at LGPS Central," she said.
LGPS Central is a member of the 30% Club Investor Group, an initiative promoting an increase in female representation on UK company boards to at least 30%.
Looking for IPE's latest magazine? Read the digital edition here.