MJ Hudson, the service provider to the asset management industry, has announced the creation of a joint venture with SmartCats Consulting, owned by well-known industry figure Sarah Smart, who became chair of the pensions regulator in June.
MJ Hudson said the joint venture, FidesIQ, would develop a tool to help strategic decision-makers within pension schemes improve the way they monitor and evaluate the success of the investment decisions they make and the advice they receive.
It said the joint venture was conceived by Smart, and that Magnus Spence had joined as a director to oversee the launch and development of the FidesIQ tool and customer base. Spence worked at Broadridge for the past four years after it bought Spence Johnson, the company he co-founded.
Smart has spent over 20 years in the investment and pensions industries in a variety of different roles, including acting as an independent trustee on several major pension schemes. She became chair of the pensions regulator in June after having been senior independent director since 2016.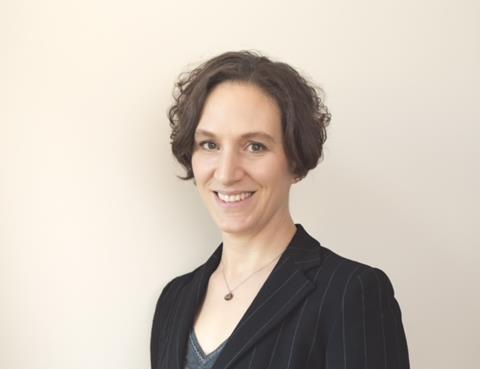 Smart, who is the managing director of FidesIQ, said the joint venture with MJ Hudson would bring a "simple yet highly effective evaluation solution to the UK market".
"My years as a trustee of pension schemes of all sizes, and previously as an investment manager, have shown me how difficult it is to keep track of whether key strategic investment decisions are meeting their objectives and of whether the strategic advice provided is delivering against the promises made," she added.
"Our ambition is that the clarity and insight delivered by this tool will lead to improved accountability and decision-making through all stages of the institutional investment chain."
Testing of the FidesIQ tool in beta form took place among UK defined benefit schemes and advisers last year, according to a press release from MJ Hudson.
Odi Lahav, chief operating officer and head of MJ Hudson's data and analytics division, said the tool would assist pension fund trustees in meeting their governance requirements and the requirements of the Competition & Markets Authority directive for the evaluation of their investment advisers.
For MJ Hudson, the deal with SmartCats Consulting comes after the acquisition in December 2020 of fund performance analytics firm PERACS and of risk management and reporting automation specialist Clarus Risk in June 2021.
In 2019 it acquired Spring Associates Responsible Investment Service, a Dutch consultancy in the field of environmental, social and corporate governance (ESG) investing.
In other news, Resurgens Technology Partners, a software-focused private equity firm, has announced it is selling its portfolio company Investment Metrics, a provider of analytics, reporting, data and benchmarking solutions for the institutional investment market, to Confluence Technologies, Inc., backed by Clearlake Capital Group, L.P. and TA Associates, for $500m (€431m).
Looking for IPE's latest magazine? Read the digital edition here.