Impax, bfinance, Hargreaves Lansdown, Dalriada Trustees, Cardano, Federated Hermes, T. Rowe Price, Natixis
Impax Asset Management – The specialist asset manager has appointed Adrian Missen as country head, Ireland, and Emily Cassidy as head of compliance, Ireland. Both appointments follow several recent hires in Impax Asset Management's Dublin office, which the firm has established as a strategic centre for European Union activity post-Brexit.
Missen's role is split between executive duties as country head and in client service, where he will lead client relations with Irish domiciled clients and consultants. He has more than 18 years of experience in the industry across senior management, investments, and client service and business development, and previously served on the investment committee in his role as head of client development at BCP Asset Management and was senior vice president at Kleinwort Benson Investors (now KBIGI). His appointment was effective as of 1 June 2021.
Cassidy joins from Eaton Vance, where she was head of compliance at its Irish entity. She has more than 15 years of experience in legal and compliance roles in financial services, having worked as a lawyer at the Central Bank of Ireland, and held senior compliance roles in Legal & General Ivestment Management and BlackRock. Her appointment was effective as of 14 June 2021.
---
bfinance – The independent investment consultancy has named Sarita Gosrani as ESG and responsible investment director. Gosrani will head up bfinance's new ESG advisory unit based in its London office and brings more than a decade of experience in financial services, pensions and investments.
Gosrani was formerly head of ESG research at XPS Pensions Group where she helped lead the firm's approach to responsible investing and supported clients with integrating ESG considerations into their investment strategies. Alongside this, she was responsible for developing proprietary asset manager research and monitoring frameworks to assess ESG across a range of asset classes.
She will report to Duncan Higgs, managing director and head of portfolio solutions at bfinance.
In addition, the firm has committed to supporting the goal of net zero greenhouse gas emissions by 2050 or sooner in line with the goals of the Paris Climate Agreement to limit the global temperature increase to 1.5°C above pre-industrial levels.
Hargreaves Lansdown – Helen Morrissey has joined as senior pensions and retirement analyst. She brings more than 18 years of experience in the pensions industry, most recently with Royal London where she worked as a pensions specialist for more than four years. Prior to that she was an award-winning journalist working at Professional Pensions, Global Pensions and Retirement Planner.
Based in London, Morrisey will work closely with the media to help raise awareness of key issues affecting how people plan and live in retirement.
---
Dalriada Trustees – The UK professional trustees firm has appointed Jessie Wilson as a professional trustee. She joins Dalriada Trustees from Baillie Gifford, where she was a director working in the firm's US financial intermediaries team. Prior to this, she held the role of client services manager at the firm, working as a global ex-US equity product specialist with a broad range of pension scheme and endowment clients.
Wilson began her career as an actuarial analyst at HSBC Actuaries & Consultants Ltd, and in total brings 15 years of industry experience across multiple disciplines to the role. She will be based in Dalriada's Leeds office.
This appointment further strengthens Dalriada's team of 42 professional trustees located across its UK-wide office network in Belfast, Birmingham, Bristol, Glasgow, Leeds, Manchester and London and supported by a wider team of highly trained staff working in a variety of roles across the UK.
---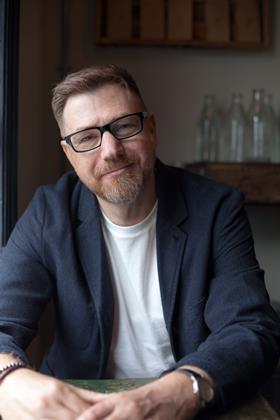 Cardano – Phil Yeoman has been promoted to the new role of group chief data officer, just over a year after joing NOW: Pensions, part of the Cardano Group, as head of data.
In his expanded role, he will lead the data governance teams at Cardano and NOW: Pensions and be responsible for the development and delivery of the group data strategy, data governance and data-driven innovation. He will report to Simon Hale, group chief technology officer at Cardano.
Before joining NOW: Pensions Yeoman had worked at The Pension Regulator, where he served as head of data governance. Before that he was deputy director at the Department for Work and Pensions.
---
Federated Hermes – The International business of Federated Hermes has appointed Gemma Corrigan as head of policy and advocacy, based in London. She will work within its Responsibility Office and report to Leon Kamhi, head of responsibility.
Corrigan will develop and lead the implementation of the firm's advocacy programme. Drawing on her significant public sector experience, she will engage with external stakeholders to advocate for industry progress on all sustainability issues including climate change, human capital management, corporate governance and how the investment industry can better serve its clients and their investors.
Together with Kamhi, Corrigan will develop the firm's responsibility policy and climate change strategy and oversee and support its implementation across all of Federated Hermes' business activities and ensuring their alignment to the firm's commitment to sustainable wealth creation for investors.
Corrigan joins from the World Economic Forum, where she was a senior economist and lead for the Sustainable Markets Initiative, which aims to accelerate an industry-wide transition to sustainable markets and rapid decarbonisation. She has worked previously at the United Nations and the United States Embassy.
---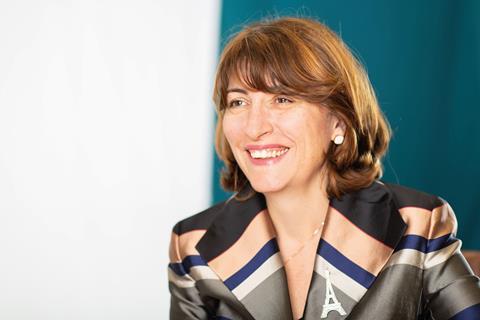 T. Rowe Price – The $1.62trn global asset manager has strengthened its commitment to the global financial intermediaries (GFI) space by appointing Cécile Mariani. Based in London, she assumes the newly-created role of head of EMEA GFI, reporting to Flemming Madsen, T. Rowe Price's global head of GFI.
Mariani is tasked with further strengthening T. Rowe Price's relationships and accelerating the group's engagements with major intermediaries across the EMEA region. She will work in close collaboration with T. Rowe Price's broader team of EMEA relationship managers, as well as with GFI colleagues across the US and Asia Pacific.
Before joining T. Rowe Price, Mariani was head of global banks at M&G Investments, where she led the group's GFI business development efforts. She spent 17 years in a number of distribution roles at M&G in London and Milan, after joining the company following six years at Société Générale.
---
Natixis Investment Managers (Natixis IM) – The asset manager has appointed Nathalie Wallace as global head of sustainable investing, effective 1 September.
In her role, Wallace will be responsible for driving Natixis IM's ESG commitments across its distribution network, its affiliate managers and through its participation in industry-wide initiatives. ESG is at the heart of the strategic ambitions of Natixis IM, which targets to have €600bn of its assets under management, equivalent to around 50% of the total, invested in the sustainable or impact investing category by 2024. It aims to have all affiliate managers signed up to the UN Principles for Responsible Investment by 2024.
Wallace will report to Joseph Pinto, head of distribution for Europe, Latin America, Middle East and Asia Pacific, and will be based in Boston. She joins Natixis IM from Mirova US, where she was head of ESG strategy and development. She served as French foreign trade adviser from 2014 to 2020 and is a member of the CFA Institute's ESG technical committee.
To read the digital edition of IPE's latest magazine click here.