VBL, EIOPA, Willis Towers Watson, Robeco, Natixis IM, PLSA, Mercer, IAIM, LGPS Central, Ross Trustees, Dalriada Trustees, Aon, Standard Life Aberdeen, Capital Cranfield, HSBC GAM, Eaton Vance
VBL – Effective April next year, Michael Leinwand will join the management board of Germany's Versorgungsanstalt des Bundes und der Länder (VBL), Germany's €24bn supplementary pension provider for public sector employees. He takes up the role of chief investment officer.
Leinwand joins from Zurich Group. Before moving to the insurer he worked at Gothaer Asset Management AG and GenRe Capital in Cologne. He started his career at Dresdner Bank AG in Frankfurt/Main after completing a degree in economics and subsequent doctorate at the Ruprecht-Karls-Universität in Heidelberg.
---
EIOPA – Fausto Parente, the current executive director of the European pensions supervisory authority, has been re-appointed for another five years. EIOPA said the decision was based on the evaluation of the work delivered during the first mandate and expectations for the next term.
Parente has been executive director of EIOPA since 2016. EIOPA said that during his first term he focused on improving internal organisation, successful budget implementation and efficient delivery of the annual work programmes.
"In addition, during these years there have been important achievements linked to supervisory convergence, Prudential and conduct oversight, in stress tests and stability analysis, both for insurance and pension side," it said.
---
Willis Towers Watson (WTW) – Stephan Wildner is taking over as managing director of the consultancy in Switzerland. He is succeeding John Anthony, who is retiring after 35 years at the company, 23 of which were as managing director. Wildner has been with WTW Schweiz since 2005, and has been leading the pension fund advisory and investment division since 2017.
---
Robeco – Lucian Peppelenbos has left APG Asset Management to take on the newly created role of climate strategist in Robeco's 'SI Center of Expertise'.
Robeco said Peppelenbos will be responsible for further developing and enhancing it and RobecoSAM's climate change strategy to help ensure it remains a leading practice. He will also chair the climate change task force and help establish further steps in lowering the carbon footprint of Robeco's investments, transitioning to a lower carbon economy.
At major Dutch pension investor APG, Peppelenbos was senior responsible investment and governance specialist, responsible for environmental, social and corporate governance (ESG) integration in investment portfolios and engagement with investee companies with a focus on climate change.
Peppelenbos has been co-chair of the Paris-aligned Investment Initiative established by the Institutional Investors Group on Climate Change, a role that will now be filled by APG's Claudia Kruse, managing director, global responsible investment & governance.
The Robeco SI Center of Expertise is headed by Carola van Lamoen, who is also Robeco's head of active ownership.
"With [Peppelenbos's] many years of experience we have found someone that can help further shape our climate strategy, and take our efforts to combat climate change aligned with the Paris Climate Agreement to the next level," she said.
---
Natixis Investment Managers – Ouaile El Fetouhi has joined as head of portfolio engineering and analytics for Natixis IM's solutions business.
Based in London, El Fetouhi will lead and manage a team of analysts and engineers to continue developing Natixis IM's modelling and analytics capabilities with market-leading tools and infrastructure. In addition, he will lead research group colleagues to produce analysis relevant to the various investment processes across the business.
In this newly created role, El Fetouhiwill report to James Hughes, global head of Natixis IM Solutions, becoming a member of the Natixis IM Solutions management team.
El Fetouhi brings more than 16 years of experience in the asset management industry and joins from Aberdeen Standard Investments, where he was head of multi-asset solutions modelling, having joined the firm in 2011. Prior to this, he held senior investment manager roles at MAN Group and Candriam (previously Dexia Asset Management), across both traditional and alternative asset classes with a strong bias towards quantitative and systematic investment strategies.
---
Pensions and Lifetime Savings Association (PLSA) – Zoe Alexander, NEST's director of strategy and corporate affairs, has been appointed chair of the PLSA's master trust committee, the committee advocating for the master trust model within the PLSA membership.
Made up of senior executives, the committee sets the PLSA's strategic direction on master trust policy, promotes and supports the development of the master trust market, and helps master trust savers achieve better retirement outcomes.
Alexander said: ''There are more than 16 million people, nine in 10 defined contribution savers, currently saving into master trust pension schemes. This is a huge responsibility but more importantly a huge opportunity to improve the retirement outcomes of a generation of savers, many of whom are saving for the first time."
She said that as the master trust market continued to consolidate, it was critical master trusts are "at the forefront of the debate about how the market should evolve", adding that she will continue to support key developments including "work to address the proliferation of small deferred pension pots and the pensions dashboard".
---
Mercer – Olaf John has been hired as commercial leader of investment solutions for Mercer Global Investors Europe Ltd. (MGIE) in Germany, a newly created role.
An actuary and author of specialist articles on the subject of pensions and asset management, John has worked in the institutional pension system since the early 1990s. He has worked at Barclays Global Investors (now BlackRock), Fidelity Investments and most recently at Insight Investment.
While Mercer's investment consulting division supports institutional clients as an independent advisor on all investment issues, MGIE implements investment strategies for institutional investors and according to Mercer is responsible for more than $305bn (€256bn) in assets under management worldwide.
---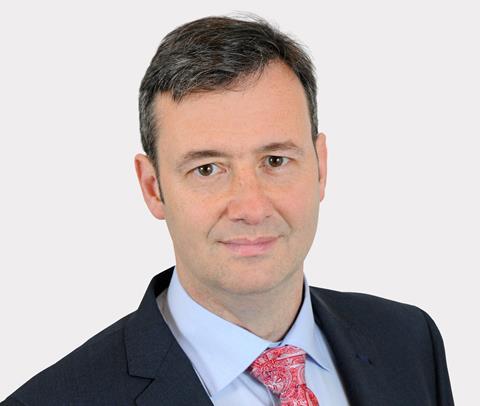 Irish Association of Investment Managers (IAIM) – The association has appointed former finance minister Michael D'Arcy as its new chief executive officer. He will be responsible for re-setting the IAIM agenda and priorities, given the changing landscape post-Brexit.
His role will also entail growing the presence of IAIM and the voice of investment managers in the context of the broader domestic financial service sector and helping to promote Ireland worldwide as a pre-eminent destination for investment management firms.
IAIM chair John Corrigan said: "The industry is growing exponentially in Ireland and our expectation is for this trend to continue. This is our first step in onboarding the necessary expertise and competencies to face the challenge."
He added that Ireland is "moving into unchartered waters in a post-Brexit environment, both domestically and internationally, and we believe Ireland has a once in a generation opportunity to make real changes and be at the very heart of new initiatives such as ESG and sustainable financing."
In his role as CEO, D'Arcy said that a vital goal would be in helping to make Ireland "the premier destination for the advancement of sustainable and green finance", and to form strong links and grow relationships abroad.
IAIM's members and associate companies in Ireland manage over €1trn in assets.
---
LGPS Central – The investment pool appointed Ian Brown as head of private markets, a role in which he will lead the organisation's private equity and infrastructure and property teams.
He joins from Lloyds Bank, where he built an underwriting-led leveraged finance business by increasing support for larger private equity buyouts in western Europe. He managed offices in London, Stockholm, Paris, Frankfurt, Madrid and Amsterdam. Before that he was head of the leveraged finance execution team at UBS and before that held various roles in investment and commercial banking in the UK, New Zealand and Australia.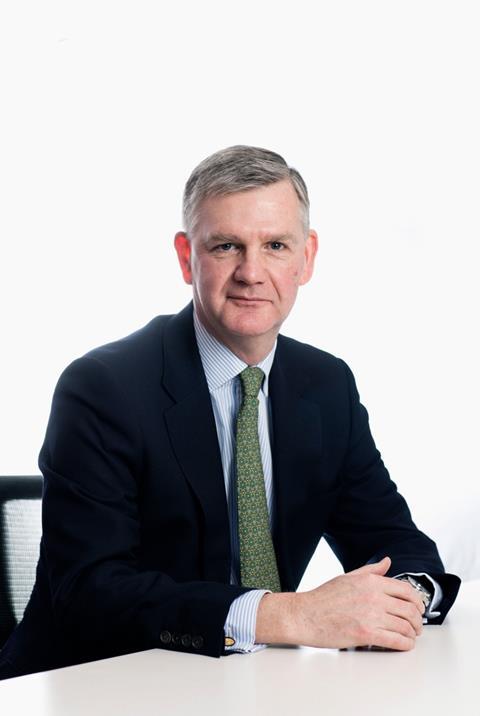 Mike Weston, LGPS Central CEO, said: "Working in private markets requires a unique level of insight; Ian has worked extensively with most of the large private equity firms active in Europe and is a proven leader. He has had significant exposure to fund financing transactions for private equity, infrastructure, commercial real estate and direct lending funds."
---
Ross Trustees – The professional trustee and pension services firm has strengthened its team with the appointment of Janet Branagh, Nigel Wildman and Grant Suckling.
Suckling joins as trustee director following a 20-year career at Aon where he was a partner. Branagh joins as a senior trustee manager and Wildman as a trustee manager, with the former joining from another professional trustee firm and the later after having provided independent trustee services through his own consultancy business.
---
Dalriada Trustees – The independent professional trustee services company has announced the appointment of Keith Hinds as a professional trustee. Hinds was previously head of pensions advisory at Grant Thornton based in London.
Hinds will assume a variety of trustee appointments but his background and experience will further strengthen the capability of the Dalriada team in navigating pension schemes through corporate transactions and restructuring situations.
---
Capital Cranfield – The firm has strengthened its team of professional trustees with the appointments of Mark Condron, Caroline Legg and Jill Mackenzie, which means it has appointed nine new professional trustees in the last year.
Condron is a qualified actuary who was a senior partner with Mercer and sits on the trustee boards of the Scottish & Newcastle Pension Plan and The People's Pension. Legg is a qualified solicitor who was formerly a partner at pensions law specialists Sackers and held trustee appointments as a director of the firm's professional trustee company Independent Trustee Limited.
Mackenzie is an experienced board and committee chair in the public and private sector whose experience includes chairing several DB schemes and sitting on the trustee board of NEST. Her earlier career was in senior leadership positions in the commercial sector and her non-executive appointments include a local government pension pool.
---
Aon – Guy Saintfiet is returning to the consultancy as a senior portfolio manager focussing on liquid alternatives. He worked at Aon from 2008-2014 as head of liquid alternatives, leading the UK-based hedge fund manager research team.
After that he spent four years as a managing director and senior member of the investment team at KKR's fund of hedge funds group KKR Prisma in New York, where he was the head of advisory solutions and the lead researcher of multi-strategy hedge funds. He left Prisma in 2018 and has since been acting as an independent asset management consultant.

---
Standard Life Aberdeen – Martin Gilbert retired from the asset manager on 30 September, in line with previous announcements. Following dissolution of the co-chief executive officer structure following the merger, Gilbert became vice chair of Standard Life Aberdeen, chair of Aberdeen Standard Investments and remained an executive director of the board. Gilbert had been CEO of Aberdeen Asset Management since its launch in 1983.
---
HSBC Global Asset Management – Darryl Lucas has been hired from Barings as global head of long-term equities at HSBC GAM. Before working at Barings he was head of equity income at Sarasin & Partners, and before then a credit analyst at ABN Amro.
At HSBC GAM Lucas will be responsible for the global build-out of products that aim to deliver both growth and income while limiting downside risks through concentrated portfolios of high-quality stocks.
---
Eaton Vance – Eric Stein has been promoted to chief investment officer for fixed income. He will replace Payson Swaffield, who previously announced his intention to retire. Stein has served as Eaton Vance's co-director of global income investments with Michael Cirami since 2012.
To read the digital edition of IPE's latest magazine click here.