The Principles for Responsible Investment (PRI) is embarking on a multi-year work programme aimed at seeing respect for human rights being implemented in the financial system.
In a report kicking off that programme today, it said it would be introducing human rights-related questions into its reporting framework, initially on a voluntary basis, by 2022, with these eventually becoming mandatory in subsequent years.
The PRI's new programme is based on the assessment that policy-making around the world is converging around the UN Guiding Principles on Business and Human Rights (UNGPs) and OECD Guidelines for Multinational Enterprises, meaning that "investors can future-proof their approach to ESG issues by implementing these frameworks now".
Nikolaj Halkjaer Pedersen, senior specialist, sustainable markets at the PRI, told IPE that the organisation's human rights programme was slightly different from previous work that was more based on a financial materiality assessment of ESG issues.
"We're not setting out new expectations, we're saying that given the OECD and UNGP frameworks there is a clear set of expectations here on investors that goes beyond the traditional risk-opportunity assessment from a financial point of view," he said.
The report focuses on investors' responsibility to respect human rights in the sense of "the outcomes they are connected to through their investments", as opposed to human rights in investors' won operational activities.
Three-part responsibility
Leaning on the aforementioned standards, the PRI's report states that institutional investors should meet their responsibility to respect human rights by publishing a policy commitment, having due diligence processes, and enabling or providing access to remedy.
"Institutional investors should embed their human rights policy commitment into their investment governance framework and management systems," the report stated.
"They can then use their investment decisions, stewardship of investees and dialogue with policy makers and other stakeholders to effectively implement the due diligence and access to remedy requirements, in line with the UNGPs and OECD Guidelines.
"These activities are expected even when states fall short in the protection of human rights."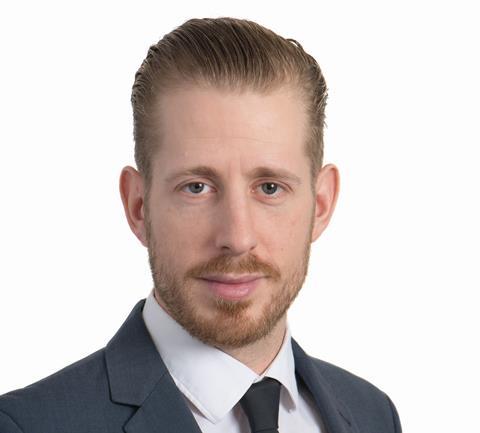 Halkjaer Pedersen said the PRI was encouraging investors to take a broad approach to human rights "and not only react to the issue of the day".
With regard to the questions in the Reporting Framework, he said the PRI would be working on those next summer and they would be subject to consultation, but that "in many ways we are setting out the framework in this paper – the three-part expectations".
Laetitia Tankwe, advisor to the president of the board of trustees of French pension scheme Ircantec, said: "Human rights have for too long been put aside by investors, partly because of a lack of understanding of the impacts on investments and the impacts of their investments on human rights, and partly because even when they are well aware of these different consequences, investors were struggling to put in place a consistent approach to address them.
"With the PRI paper, investors have the support they need to give human rights the consideration they deserve."
The paper can be found here.
Looking for IPE's latest magazine? Read the digital edition here.