The Norwegian government withdrew NOK52bn (€5.4bn) from the country's sovereign wealth fund in the third quarter of this year, but a fall in the value of the domestic currency unit and a wafer-thin overall investment return narrowly ensured the fund carried on growing.
Reporting financial results for the three months to September, Norges Bank Investment Management (NBIM) announced the Government Pension Fund Global (GPFG) – which it manages – ended the period with a "flat return".
Overall, the SWF returned 0.1% or NOK31bn, it said this morning.
Trond Grande, NBIM's deputy chief executive officer, said: "The equity market continued to strengthen towards August, before dipping slightly in the second half of the quarter.
"However, the fund has achieved somewhat higher returns than the market, particularly in our equity investments," he said.
Equities finished the quarter with a negative 0.1% return for period, while unlisted real estate produced a positive 3.6% and fixed income generated 0.1%, NBIM said.
NBIM said the fund's Q3 return was 25 basis points higher than the return of its benchmark index.
It also said the Norwegian krone had depreciated somewhat against several of the main currencies during the quarter, and that currency movements had contributed to an increase in the fund's value of NOK22bn.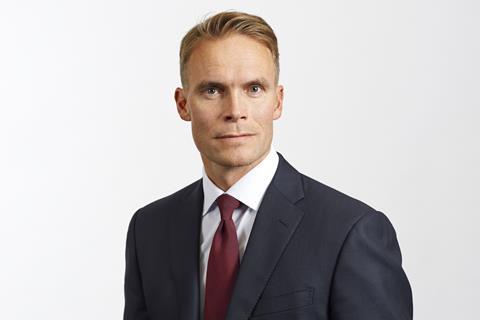 "In the third quarter, NOK52bn was withdrawn from the fund," the Oslo-based manager said.
The Norwegian government stepped up its use of the country's petroleum revenue in the last two years as spending increased to tackle the pandemic and its economic effects, but has said this will come down in 2022.
Earlier this month, the outgoing government of Conservative Party Prime Minister Erna Solberg announced a 2022 budget including planned spending from the GPFG of NOK322.4bn.
Though the third-largest annual take from the SWF in its history, the proposed 2022 withdrawal is down 21% from this year's NOK397.2bn, and lower than 2020's NOK364.9bn.
However, the new government under Labour Party Prime Minister Jonas Gahr Støre, which took office a week ago, may change public spending plans.
The total value of the GPFG rose incrementally to NOK11.674trn at the end of September from NOK11.673trn at the end of June, according to NBIM's Q3 report.
But the market value of its assets has since fallen back to NOK11.454trn, according to the rolling headline amount NBIM displays on its homepage.
The SWF's equities allocation decreased in the third quarter to 71.5% of the overall portfolio from 72.4% at the end of June, while the fixed-income allocation grew to 25.9% from 25.1% and unlisted property increased to 2.5% from 2.4%. Unlisted infrastructure – the GPFG's newest asset class – amounted to an unchanged 0.1% of the fund, according to the report.
Looking for IPE's latest magazine? Read the digital edition here.