David Fairs, the UK pension regulator's executive director of policy, has turned to a blog post to "bust a few myths" about impacts of its new defined benefit (DB) funding code, with some however seeing hints of a more accommodating stance on open schemes.
The consultation on the principles for the DB funding code closed in September, with The Pensions Regulator (TPR) receiving a record 130 or so responses, according to Fairs.
He said the regulator was pleased with the debate that the first consultation had generated and that it was right for it to be "held to account and pushed for answers".
However, he said some of the estimates TPR had seen about the additional costs the new DB funding code could entail for schemes had "taken us by surprise", and that "there is some way to go on this journey and we should not be making rash predictions".
One of the topics addressed by Fairs in his blog is that of the implications of the DB funding code for open DB schemes. When unveiled in March, the TPR's plans for the new code triggered talk of forcing DB closures "by the back door", by applying the same requirements to open schemes as for closed schemes.
In his blog post yesterday, Fairs wrote that, in the planned "bespoke" route to compliance, "we could see perfectly acceptable scenarios where open schemes propose to fund and invest based on their expectation that they will remain open".
"But trustees should be able to evidence to us how they could (among other things) manage the risk of their scheme closing or maturing faster than expected," he added.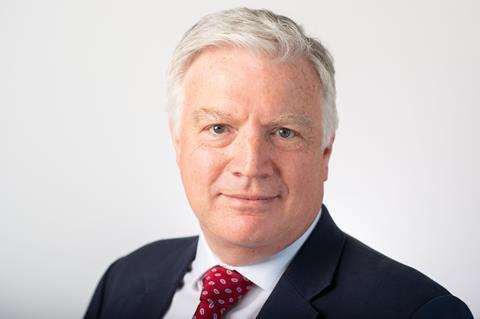 "Going bespoke may mean more regulatory engagement, but in many cases, there is unlikely to be any (or only minimal) additional engagement if the thinking has been done, is clearly explained and well documented."
Consultancy LCP, which has publicised critical assessments of the TPR's proposals, has said Fairs' blog seemed to be offering an "olive branch" to open pension schemes, especially those open to new members.
It said Fairs was using "much softer language" than that in the consultation, and that there were "other hints in the blog that a more accommodating approach may be taken to open schemes".
However, LCP added, the blog also hinted that a distinction would be made among open schemes.
Fairs referred to immature schemes and open schemes, writing that "a truly open scheme could not mature, would not be expected to de-risk, and would be able to continue to invest in a long-term way".
"But a scheme that started to experience lower levels of new entrants and began to mature would start to recognise that the period to ride out volatility was reducing and therefore plan some de-risking (hence the benefit for all schemes of setting a low dependency [long-term funding objective] as a good long-term planning tool irrespective of their maturity)," he added.
"Similarly, an open scheme that closed would not see an immediate change to its funding or investment strategy but, over time, would need to change both to reflect increasing maturity."
"At the very least, TPR believes that its intentions may have been misunderstood and that it always planned a more flexible approach for fully open schemes with a flow of new members"

Shayala McRae, senior consultant at LCP
At LCP, senior consultant Shayala McRae, has studied the text of TPR's consultation document in detail and been closely monitoring Fairs' public comments in various formats over the year.
She offered the assessment that the latest blog from TPR "could offer some 'comfort and joy' to open DB schemes this Christmas".
"Whilst the regulator stresses the continuity between its current position and its earlier consultation, there is a clear difference of emphasis in the latest statements," she said.
"At the very least, TPR believes that its intentions may have been misunderstood and that it always planned a more flexible approach for fully open schemes with a flow of new members. It will be interesting to see how this is reflected in the regulations which flow from the Pension Schemes Bill and in TPR's second round of consultation on its new funding code."
The Pension Schemes Bill has not yet finished its legislative passage. After recently passing the House of Commons it is due to return to the House of Lords, where the government was challenged on the issue of open schemes.
TPR has said it would not be launching the second consultation on the funding code – the draft code itself, with parameters rather than merely principles – before spring next year at the earliest.
Looking for IPE's latest magazine? Read the digital edition here.