Folketrygdfondet, manager of Norway's domestic-focused sovereign wealth fund, has appointed Kjetil Houg as its new chief executive officer.
He is currently CIO at Oslo Pensjonsforsikring, a pension insurance company and is due to start at the Oslo-based manager on September 1.
He will be responsible for the NOK238bn (€25.2bn) Government Pension Fund Norway (GPFN), the sister fund to the giant Government Pension Fund Global.
GPFN invests predominantly in Norwegian assets, with roughly 15% allocated across other Nordic countries.
Houd is replacing Olaug Svarva, who left Folketrygdfondet in February after 12 years as chief executive, to look for new opportunities. The manager's deputy chief executive Lars Tronsgaard has been temporarily filling Svarva's role since the start of February.
Siri Teigum, chair of Folketrygdfondet, said of the new CEO: "With his skills, experience and his vision, he will be the right person to continue developing Folketrygdfondet, which has already demonstrated good results over a long period."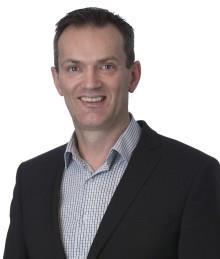 Houg added: "Folketrygdfondet has an important task in managing the common resources in a responsible way, and is an exciting asset manager with great potential."
Houg's roles before OPF include political adviser at the Norwegian parliament, and chief economist at Alfred Berg/ABN AMRO Bank.
He previously worked for Folketrygdfondet in 2006 as chief economist and manager.
Åmund Lunde, OPF's chief executive, told IPE he was sorry to see Houg leave the insurer.
"He has been very important in formulating and implementing a coherent strategy that has delivered very good results for our customers and the company," he said.
Lunde added that OPF had already started the process of recruiting Houg's successor.
Note: This article has been updated to correct Kjetil Houg's job title at Folketrygdfondet.