John Casey, a visionary in asset management since the early 1970s and founder of several consulting firms, died on 25 April – he was 77.
Casey started his career in finance at Paine Webber in 1969, where he was among the group forming Evaluation Associates, a consulting firm that helped select and monitor managers to invest assets for pension and profit-sharing plans, the precursor of today's 401(k) plans in the US.
His impact on the asset management industry was substantial. In the early 1970s, Casey was among a small pioneering group of pension advisors that began to steer their clients away from banks and insurance companies and toward smaller, dedicated firms.
His clients, including General Electric, Kodak, and Gannett, began to invest with asset management firms that would later come to dominate the industry.
In 1976, he co-founded Rogers, Casey & Barksdale in Stamford, Conn., which later became RogersCasey. The firm would become one of the industry's leading pension consulting firms.
In 1996, RogersCasey was acquired by Barra Inc., an investment analytics company. Casey continued to lead many of the firm's largest client relationships in his roles as vice chair and board member following the sale.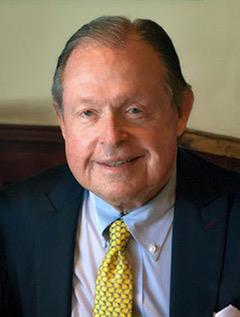 In 2002, he co-founded Casey Quirk and in 2015 he retired as chair. The firm, acquired by Deloitte in 2016, continues today as a well-known and reputable strategy practice to asset and wealth managers worldwide. The firm has advised eight of the 10 largest investment managers globally.
During his career, Casey was an advisor to traditional and alternative asset managers, including Angelo Gordon, Goldman Sachs Asset Management, and Hellman & Friedman.
Casey played a critical role in the formation of Brinson Partners – now part of UBS – and Artisan Partners. He was a longtime advisor to the leadership team of Barclays Global Investors (BGI), sponsor of the iShares exchange traded funds business, which in 2009 was sold to BlackRock, creating the world's largest asset manager.
Casey leaves behind his wife of 54 years, Bridget Sullivan Casey, three adult daughters and eight grandchildren.
Donations in Casey's memory may be made to Stamford Hospital Foundation.
To read the digital edition of IPE's latest magazine click here.