Aegon, AXA IM, LGIM, William Blair, K3 Advisory, BTPS, Insight Investment, Industriens Pension, LV, Broadstone, BaFin
BT Pension Scheme (BTPS) – After four years in the role, Otto Thoresen, BT Pension Scheme chair of trustees, has notified BT Group and the BTPS of his desire to step down from his position following the 2023 BTPS triennial valuation negotiations to allow more time to enjoy his retirement.
Following an extensive search, BT Group has appointed Jill Mackenzie as an independent employer-nominated trustee director with a view to her succeeding Thoresen as chair in due course.
Mackenzie replaces Keith Nichols, who has stepped down from the board after six years having reached the end of his fixed term during which he made a significant contribution.
Mackenzie has experience across a number of executive and non-executive roles and is a seasoned trustee board chair. She served as a board member and senior independent director with NEST for seven years between 2015 and 2022 and she currently sits on the board of the Fidelity Master Trust. She brings extensive experience of defined benefit pension schemes as both employer and trustee.
Thoresen stepped into the chair's role in 2019 and has played a key role in BTPS's transformation. Together with the Brightwell team and the trustee board, he oversaw the successful conclusion of the 2020 BTPS triennial valuation, which resulted in a plan to fully fund the scheme by 2030, the establishment of a 2035 net zero goal and the implementation of a number of transformation projects within member services which has significantly improved member satisfaction across all measures.
---
AXA Investment Managers – Marie Luchet has been appointed as head of ESG and sustainability at AXA IM Prime. Based in Paris, she will report to Pascal Christory, chief executive officer of AXA IM Prime.
As part of AXA IM's sustainability journey, Luchet will be responsible for overseeing AXA IM Prime's sustainability strategy including the advancement of ESG integration in investment decision making, funds and asset managers selection, as well as in the reporting and product design.
Prior to joining AXA IM Prime, Luchet was heading up the ESG strategy for Europe and UK for ACA Group since 2022, the risk and compliance consultancy for financial services, advising private markets investors from the US, UK and Europe on their ESG strategy and on their regulatory and reporting requirements.
Previously, she worked at the Principles for Responsible Investment (UN PRI) between 2016 and 2022, first as head of France and Southern Europe in the investor relations team from 2016 to 2019 and then as director of Continental Europe. She also served as head of responsible investment with ECOFI Investissements from 2010 to 2016 and as ESG sell-side analyst with CIC Market Solutions from 2006 to 2008.
---
William Blair Investment Management – The firm has appointed Thomas Body as head of distribution for Germany and Mats Eltoft as head of Nordics distribution. William Blair has also secured regulatory approval to open local offices in Frankfurt and Stockholm to strengthen its local presence in Northern Europe and meet growing client interest in these regions. Body and Eltoft will report to Tom Ross, partner and head of international distribution.
Body joins the firm with almost 25 years of business development and client relationship management experience in Germany and Austria, covering institutional and wholesale business. In previous roles, Body served in senior client-facing positions and was most recently managing director and head of Germany and Austria for Union Bancaire Privée and has worked for Aberdeen Asset Managers Deutschland. In his new role, Body will be responsible for overseeing the firm's institutional business development and wholesale distribution efforts across Germany and will lead operations in Austria and Luxembourg.
Eltoft joins William Blair with more than 18 years of experience in institutional sales and asset management. In his most recent role, Eltoft was head of distribution at Franklin Templeton, focusing on targeting institutional investors across the Nordic region. Before that, he worked at Aberdeen Asset Management and Mercer in senior business development roles. In his new role, Eltoft will be responsible for business development and consultant relations activities across Sweden, Finland, Denmark, Norway, and Iceland.
---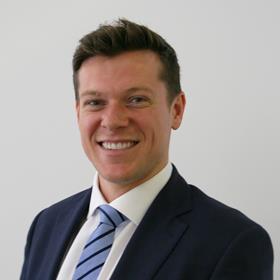 Aegon Asset Management – Jordan Irvine has joined Aegon Asset Management's six-strong UK and Ireland institutional business as a client director.
Based in Edinburgh and reporting into Jill Johnston, head of UK institutional business, Irvine will be responsible for managing the firm's existing third-party institutional relationships whilst also covering sales in the local government pensions sector.
Prior to joining the distribution team at Aegon AM, Irvine was an investment solutions consultant within the firm since 2022. He joined Aegon AM from Hymans Robertson where he was a senior investment consultant, advising both private and public sector defined benefit schemes. Irvine also spent time as investment director for Hymans Robertson Investment Services working closely with key Independent Financial Advisors.
Irvine replaces Fiona Hope who will be retiring from Aegon AM as a client director at the end of June. Hope has been in the company since 2014 and the industry since 1987.
---
Industriens Pension – The Danish pension fund for industrial-sector workers has appointed three new senior investment managers.
Linsay McPhater has been hired in that role within the pension fund's private equity team, joining from Nordea where she a senior portfolio manager within alternative investments. She has also previously worked for Danica Pension and Aberdeen Asset Management.
Martin Munkesø is joining the pension fund as senior investment manager within the infrastructure team. He was senior portfolio manager at AP Pension before, and prior to that, worked for Nykredit Asset Management and the International Woodland Company. Industriens Pension said Munkesø would be working to develop its investments in renewable energy.
Claus Bajlum was named senior investment manager in Industriens Pensions' fixed income team, having most recently worked as head of credit investments at Lægernes Pension, the Danish pension fund for doctors. Bajlum also worked for Danish insurance company Tryg before that, as well as Danske Bank, the Danish central bank, and is a lecturer at Copenhagen Business School.
Both McPhater and Bajlum's roles at Industriens Pension have been newly created and represent an expansion of the Danish pension fund's asset management department.
---
Legal & General Investment Management (LGIM) – The firm's real assets platform has appointed John Carey as head of infrastructure debt, Europe, as it continues to strengthen its infrastructure offering. Carey will report to Calum Macphail, head of private credit investment, Europe, at LGIM.
Carey will lead the infrastructure debt team in Europe, which currently consists of six people managing £3.6bn of assets under management in the UK and Europe, and will work in conjunction with Charles-Henry Lecointe, head of infrastructure debt, North America, to accelerate LGIM's global infrastructure debt. Carey will also support the private credit management team in the formulation of its investment strategy for European borrowers, as part of the team's ambition to bring in new investment opportunities for clients, including pension funds, insurance companies and consultants.
Previously, Carey spent over eight years at IFM Investors, most recently as executive director, debt investments, where his role focused on deploying institutional capital into pan-European infrastructure debt.
Meanwhile, Legal & General Capital (LGC), the alternative asset platform of Legal & General Group, has appointed Julia Goldsworthy as its head of social impact investment as it continues its long-term commitment to driving positive change through impact-led investing.
Goldsworthy joins a growing team led by L&G Group social impact and investment director Pete Gladwell and follows the appointment of John Alker, formerly of UKGBC, in 2021 as head of sustainability. As head of social impact investment, Goldsworthy will work with new and existing partners to centre local perspectives and expertise across LGC's place-based partnerships and investments and ensure that each relevant division or subsidiary of L&G is engaged effectively for the benefit of local communities.
A former director of strategy and economy at the West Midlands Combined Authority (WMCA), Goldsworthy led negotiations on the regional second devolution deal and Local Industrial Strategy, after three years at PwC focusing on the market response to the emerging devolution agenda.
---
BaFin – Frank Grund, the executive director of insurance and pension funds supervision at the German Financial Supervisory Authority, will leave the regulator.
"It is the last aba annual conference [that I attend] as executive director of the BaFin," Grund said speaking at the annual meeting of the occupational pension association aba held in Berlin this week.
It is not clear when exactly Grund will leave his post at BaFin. He reminded the audience of the annual conference of the regulator in Bonn taking place on 31 August.
"It would be nice to see a lot of you again [at the BaFin conference]," he said to the aba event attendees.
Grund has held nis role at BaFin since 2015. Prior to joining the German regulator, he served as CEO of Basler Versicherung Deutschland and Deutscher Ring, as member of the rating committee at Assekurata, and member of the supervisory board of IDEAL Versicherungsgruppe.
---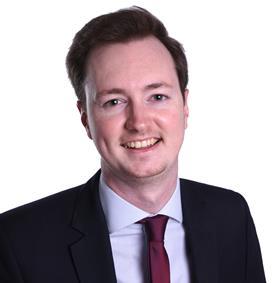 K3 Advisory – The independent bulk annuity and consolidator advisory firm announced the appointment of Dan Allanson as an actuarial consultant.
Adam Davis, managing director at K3, said that the firm ended 2022 having completed 20 bulk annuity transactions and will soon reach £1bn in transactions in the small scheme space. "Already in 2023 we have completed 10 transactions, with another four about to complete in the coming weeks. We estimate we will complete over 30 transactions before the year end," he said.
Allanson was previously lead associate and actuarial consultant at WTW.
---
Insight Investment – Ciaran Carr has been named head of client solutions group North America at the firm.
At Insight North America, Carr will lead the newly-created client solutions group NA and joins from Legal & General Investment Management America where he was most recently head of solutions strategy. The group will comprise Insight's client relationship management, client service and solution design teams.
Carr will report to Serkan Bektas, head of client solutions group, and David Leduc, CEO, North America.
Carr's appointment follows several recent hires made by Insight North America including Jeffrey Berman as head of distribution for North America, Daniel Haff as chief compliance officer, Moustapha Abounadi as head of US business strategy, Karen Toll as senior portfolio manager for investment grade credit, and Adam Shakoor as portfolio manager for strategic credit.
---
Insurance Sweden (Svensk Försäkring) – Jenny Rundbladh and Mathias Collén have been appointed as new members of the board of Sweden's pensions and insurance lobby group.
Rundbladh is chief executive officer of SPP, the Swedish occupational pension provider owned by Norwegian financial group Storebrand, while Collén is CEO of Swedish pensions and insurance group Länsförsäkringar.
The appointments were made at the latest annual meeting of the lobby group, at which Folksam CEO Ylva Wessén was re-elected as chair and AMF's CEO Johan Sidenmark re-elected as vice chair.
Insurance Sweden said Alecta's incoming CEO was also appointed as a new member of the board. Alecta recently sacked its long-term CEO Magnus Billing and currently has Katarina Thorslund, its deputy CEO, in place as acting CEO.
---
Pension Fund of Commerce – Sölvi Sölvason and Harpa Rut Sigurjónsdóttir have been hired by Iceland's second-largest pension fund, Lífeyrissjóður verzlunarmanna (LV).
Sigurjónsdóttir joins the fund's asset management department, having worked at Arion Bank, both in corporate and investment banking and at asset manager Stefnir as a fund manager. Sölvason joins the pension fund as a legal adviser, having previously worked for Kaupthing and Arion Bank.
---
Broadstone – The consultancy has announced the appointment of Jeremy Clack as a senior actuarial director.
Clack has almost 20 years' experience advising trustees and corporates across schemes ranging between £50m and £5bn. He has advised across a wide variety of funding levels, investment strategies, sponsor ownership structures and covenants as well as across different industries. He joins Broadstone from WTW where he has spent the majority of his career.
In his new role, Clack has taken on a portfolio of scheme actuary clients and will sit on Broadstone's national strategic committee to drive the continued growth of the group's consulting and actuarial business. He will also provide input on developing Broadstone's rapidly growing proposition strategy.