ICPM, ISSB, CPR Asset Management; Amundi, DBS, Federated Hermes, M&G, APPT, Robeco, Pollination, Cartwright, Macquarie AM, B&CE, ITS, Schroders
International Centre for Pension Management (ICPM) – Rob Bauer, professor at the University of Maastricht, wll be stepping down as executive director of ICPM at the end of 2022 and will be succeeded by Sebastien Betermier.
Bauer has been executive director of the research-based network of asset owners since 2014, when he took over from Keith Ambachstsheer. Betermier starts immediately alongside Bauer to ensure a smooth transition for ICPM over the course of 2022.
Betermier is an associate professor of finance and head of the finance area at the Desautels Faculty of Management at McGill University. He is also an academic adviser at the Bank of Canada. His research focuses on the relationship between risk and return, asset allocation, and the design of sustainable pension systems. Betermier founded and currently directs the McGill International Portfolio Challenge, the world's largest buy-side competition focused on sustainability challenges for pension funds and other institutional investors.
"The ICPM board initiated a global search earlier this year to identify the best prospective candidates to succeed Rob, who has led ICPM with distinction for the past eight years. We are thrilled to have Sebastien Betermier join our team," said Sudhir Rajkumar, chair of the ICPM board.
Betermier said he was "excited to lead ICPM as it further enhances mutually beneficial collaboration among the impressive set of pension investors comprising this global network".
---
International Sustainability Standards Board (ISSB) – The IFRS Foundation trustees have appointed four further members to the International Sustainability Standards Board. They are Richard Barker, Verity Chegar, Bing Leng and Ndidi Nnoli-Edozien.
Barker is currently deputy dean and professor of accounting at Saïd Business School, University of Oxford. He also chairs the expert panel of Accounting for Sustainability (A4S) and has previously served as a member of several committees and bodies focused on corporate reporting in the UK and Europe, including the UK Corporate Reporting Council, the Financial Reporting Advisory Board and the European Accounting Association's Accounting Standards Committee. He has also served as a research fellow at the International Accounting Standards Board (IASB).
Chegar joins from the California State Teachers' Retirement System (CalSTRS), where she leads the pension fund's policy engagement on sustainable investment and stewardship issues and manages the fund's work to reach its net zero ambition. She is also currently serving as co-vice chair of the SASB Standards Board, where she has been overseeing the development and maintenance of SASB's industry-based standards since 2017.
Leng is currently a director in the accounting regulatory department of the Chinese Ministry of Finance, where he oversees sustainability reporting initiatives. He serves as a member of the IASB's IFRS Taxonomy Consultative Group and has also served as a member of the board of directors of XBRL International.
Nnoli-Edozien's career has been focused on building connections between business and sustainable development, working across multinational and indigenous companies, public institutions and civil society organisations, in Africa and Europe, to initiate sustainable development initiatives. In her last role, she served as the inaugural group chief sustainability and governance officer of Dangote Industries Limited, one of Africa's largest manufacturing businesses.
All appointees will start their roles as full-time ISSB members in July 2022. Quorum for the ISSB is eight members. The IFRS Foundation Trustees aim to complete the inaugural appointments to the ISSB during the third quarter of 2022.
---
CPR Asset Management – Vanessa Cottet joined the Amundi subsidiary firm as head of ESG on 1 June 2022. She began her career in 2000 at the Banque du Louvre as an analyst. In 2003, she took responsibility for the marketing team of Louvre Gestion, then of the private banking division of HSBC France in 2007. In 2008, she joined the institutional marketing and third-party distribution team of Crédit Agricole Asset Management, which she later headed from 2010.
Building on this experience, Cottet was appointed marketing segment manager for external distribution at Amundi in 2013. In July 2017, she joined CPR AM to oversee institutional, retail and digital marketing within the marketing and communication department, then became head of marketing and communication at the end of 2019. She is a member of the executive committee of CPR AM.
---
Sustainable Finance Beirat – The German government is filling the positions of the new sustainable finance advisory committee. Silke Stremlau, member of the managing board for the occupational pensions provider for the non-profit sector Hannoversche Kassen, has been nominated to chair the body.
The election of the chair will take place on 10 June. Other members of the committee include Claus Stickler, managing director of Allianz Investment Management, Michael Menhart, chief economist of Munich Re, Gerald Podobnik, CFO corporate bank at Deutsche Bank, Fridtjof Detzner, co-founder of venture capital firm Planet A Ventures, Martina Bentele of Siemens Energy, Kristina Jeromin of the Green and Sustainable Finance Cluster, and Birgit Ludwig, COO Germany, Austria and Eastern Europe at BlackRock.
The committee will advise the German government on sustainable finance for the next legislative period of four years.
---
Schroders Capital – Mark Bruen has joined the private asset solutions team at Schroders Capital as head of private credit solutions, reflecting client demand for outcome-oriented and multi-private-asset investments.
Bruen will focus on delivering income-oriented solutions as part of this newly-created role based in London. He will report to David Seex, Schroders Capital's head of private asset solutions. Bruen joins from Federated Hermes where he was head of fixed income solutions, responsible for the development of bespoke investment solutions spanning the firm's public, private and sustainable fixed-income capabilities, as well as its multi-asset credit offering. He previously worked at BlackRock, where he was head of EMEA iShares strategy, having started his career at Accenture.
---
Amundi – Hermann Pfeifer has been named deputy global head of sales ETF, indexing and smart beta, effective 1 July 2022. He joined Amundi in 2016. He was previously head of sales covering distribution, wealth and retail segments as well as ETF, indexing and smart beta sales for Germany, Austria and Eastern Europe. He was also head of Amundi's Frankfurt office and a member of Amundi Deutschland executive committee.
---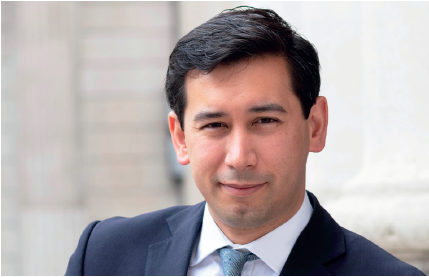 DBS Group Holdings – Ben Caldecott has been appointed to the Singapore-based banking group's sustainability committee as a non-director member. Caldecott is an internationally-recognised sustainable-finance expert. His roles include founding director of the Oxford Sustainable Finance Group at the University of Oxford Smith School of Enterprise and the Environment and founding director and principal investigator of the UK Centre for Greening Finance & Investment.
---
Federated Hermes – Orla Garvey has joined the firm from Aviva Investors as senior fixed-income portfolio manager, reporting to Fraser Lundie, head of fixed income in public markets. At Aviva she managed the multi-strategy fund, one of the firm's absolute-return product offerings, covering global rates and inflation, foreign exchange, investment-grade and high-yield markets.
---
M&G – The asset management firm has appointed Guan Yi Low as head of fixed income in Asia Pacific as M&G plans to build out a fixed-income investment team in the region.
Low, who will join on 25 July from Eastspring Investments where she was head of fixed income, will be responsible for developing M&G's capabilities by expanding the team and, over time, launch new strategies for the firm's clients. The new investment team will be based in Singapore and Low, who has over 20 years of experience in the Asian fixed-income markets, will jointly report to Jim Leaviss, chief investment officer of M&G's public fixed-income division, and Loretta Ng, head of Asia Pacific.
---
Association of Professional Pension Trustees (APPT) – Manpreet Sohal, trustee director at Ross Trustees, has been appointed as the new chair of APPT's diversity and inclusion sub-committee.
The goal of the sub-committee is to raise awareness of the importance of diverse representation among the APPT membership and to equip them with the knowledge to ensure optimal decisions are taken in the interests of scheme members. It aims to achieve this by ensuring a diversity of inputs into decision-making and encouraging trustee boards to follow inclusive processes.
Sohal will lead the committee in its objectives to promote best practice in relation to diversity and inclusion on trustee boards across the full spectrum of work undertaken by APPT members. This will include introducing principles-based guidance and organising training and education for members.
She will be taking her seat as chair as a longstanding member of Ross Trustees, having been a part of the team since its inception in 2010. She leads the firm's own diversity and inclusion working group, which is focused on generating better results by promoting diversity on the boards on which they sit.
---
Robeco – Thabo Tembo has been recruited as head of Africa institutional sales, being responsible for driving the growth of Robeco's institutional client footprint in Africa.
Tembo reports to Malick Badjie, head of Europe and Africa institutional, is based in London and has more than 20 years of experience helping clients achieve their financial goals.
Most recently, he was head of investor sales, South Africa, for Citi Global Markets, primarily focusing on providing solutions to financial institutions, across a client base that included banks, pension funds, insurance companies, asset managers and hedge funds. Tembo was also pivotal in driving the strategy for the broader markets business and was a member of Citigroup South Africa's executive committee and of the JSE Financial Derivatives Advisory Committee.
Robeco has been actively serving clients in Africa since 2017 and currently manages approximately €5bn in assets.
---
Pollination – The climate and nature investment and advisory firm has announced a string of hires to its newly-created executive committee to support its expansion plans and drive its next phase of growth. In this next phase the firm will augment its existing advisory offering with a full corporate finance capability and expansion into Asia, beginning with a focus on Singapore and Tokyo.
In the three newly-created roles, Diana Callebaut, most recently head of real assets and private markets at the $110bn NSW Government Sovereign Investment Manager (TCorp), has joined as global head of investment. With over 20 years of global experience, including at CBUS Super Fund and Credit Suisse, she will oversee Pollination's investment strategy and joint ventures – including HSBC Pollination Climate Asset Management, the world's first large-scale venture to mainstream natural capital as an asset class.
Shane Flatman, formerly chief operating officer at OneVentures, and prior to that COO of Blackrock Australia, joins as Pollination's chief financial officer.
Rob Grant has joined as head of projects, having held clean-energy leadership roles including director of energy at Fortescue Metals Group, chief executive officer of Pacific Hydro, and chair of the Clean Energy Investor Group. He will steer the group's origination, development and delivery of decarbonisation projects.
Paul Orton, group general manager (internal audit) at ANZ, will join Pollination's board. This follows ANZ's recent $50m investment in Pollination and formation of a new strategic partnership to deliver the next generation of sustainable-finance solutions.
The senior appointments will be supported by a new governance structure, with co-founders Martijn Wilder and Tony O'Sullivan moving to the roles of CEO and chair of the board, respectively. Rob Jesudason will remain on the Pollination board as deputy chair.
---
Cartwright – The independent privately-owned consultancy and administration firm has hired Glenn Cameron as investment consultant. He joins from Sanlam Multi Manager International where he provided investment advice and delivered investment solutions to both institutional and retail clients.
---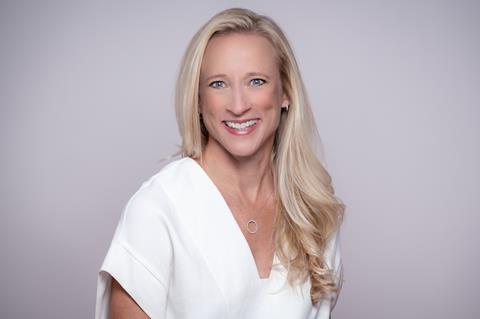 Macquarie Asset Management – Kristina Kloberdanz has been appointed chief sustainability officer, joining from Mastercard where she held the same position. During that time she chaired the World Economic Forum's Trillion Trees US Stakeholder Council, mobilising the private sector to accelerate nature-based solutions. Prior to Mastercard, Kloberdanz was responsible for leading IBM's global corporate responsibility strategy.
---
B&CE – The provider of The People's Pension has further bolstered its executive committee with the appointment of a new chief information officer.
Nigel Rodgers has joined the organisation from Curtis Banks, where he was group chief information officer and led the successful acquisition of Dunstan Thomas (FinTech) in 2020.
---
Omni Partners – The London-based alternative investment management firm has named Charles Gallagher-Powell as head of private equity, a newly-created position.
Gallagher-Powell joins in a full-time role, having worked closely with Omni since 2018 when he was at Umbra Capital where he was a founding partner. He started his career in the leveraged finance team at UBS before joining private equity firm XIO Group.
---
Independent Trustee Services (ITS) – David Brickman has joined the firm as a trustee director.
He joins from Tesco Pension Investment, where he was head of fixed income and responsible for running the global investment grade bond fund. With nearly 30 years of experience in the finance industry, he has also acted as credit portfolio manager and strategist for the National Grid pension scheme, as well working in investment banking for Lehman Brothers and BNP Paribas, among others.
Brickman brings practical experience of liability-driven investment and developing policies and procedures in responsible investment and ESG. He has worked with trustees to improve member outcomes in the areas of investment, administration and member communication.