Scientific Beta, Hymans Robertson, Nedgroup, Shell, Invesco, Nikko AM, Pensions for Purpose, Impax, Mirova, Nordea, Nomura, SECOR
Scientific Beta – Kin Yee Ng has been appointed chief executive officer of Scientific Beta. Professor Noël Amenc, who plans a move towards non-executive roles after more than 30 years dedicated to setting up and managing firms in the field of asset management, is stepping down but will remain in Scientific Beta as senior adviser.
Ng, who is managing director and head of data, connectivity and indices (DCI) at Singapore Exchange (SGX Group) – Scientific Beta's main shareholder – has a wealth of experience in the financial industry, particularly in the data and indices business.
He said: "Over the years, Noël has established a strong management team and together they have built Scientific Beta's reputation for robust index research and offerings. I am excited with Scientific Beta's growth opportunities and SGX Group is committed to supporting its expansion plans in new markets. Together with Noël and EDHEC, I will work with the team to continue pursuing our remarkable work in developing a scientific and rigorous approach to passive investing."
As senior adviser, Amenc will continue to be involved with Scientific Beta and work closely with Ng. In his new role, Amenc will provide strategic direction in the development of Scientific Beta's smart beta and climate-resilient offerings, led by research director Felix Goltz, and Daniel Aguet, deputy CEO in charge of the index offering.
---
Hymans Robertson – Risk transfer expert Lara Desay has joined Hymans Robertson as a partner and risk transfer specialist. She joins from Scottish Widows where she was head of origination and operations for the firm's bulk annuity team.
Prior to joining Hymans, Desay has played a key role in a number of significant risk transfer transactions including £15bn of transactions between the Lloyds Banking Group pension scheme and Scottish Widows. She also led the execution of Scottish Widows' largest transaction to date, the £880m buy-in with the Littlewoods Pension Scheme, as well as their £510m transaction with the Aon Retirement Plan.
---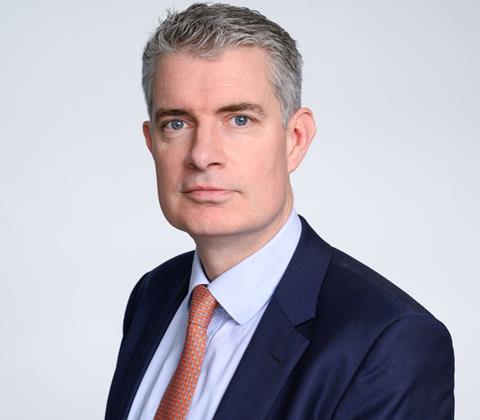 Nedgroup Investments – Tom Caddick has been appointed as managing director of Nedgroup Investments' international business, subject to regulatory approval.
Caddick will lead the business from 1 December 2022, taking over from Andrew Lodge, who retires in Q1 2023 after more than 25 years with the firm. Caddick will continue to fulfil his current role as head of investments (international) in parallel.
Nic Andrew, global head of Nedgroup Investments, said: "I am thrilled to have Tom lead our international business at this exciting time for the company. We have ambitious plans to develop and grow our business, continuing with our long term, client-centric mindset and approach, an approach that has delivered real momentum to our growth in recent years. A huge note of thanks to Andrew for all that he has done for the business and for his tireless drive and energy. He will be leaving the business in good hands, and I am looking forward to working with Tom and the team as we build this next chapter for the business."
---
Stichting Shell Pensioenfonds – Arnold Gast has left the Dutch Shell pension fund after three years as a risk and investment officer at the fund. He has been working as research director for ESG-rating agency Sustainalytics in Amsterdam since 1 August.
An important motivation for the switch was Gast's desire to increase his professional involvement with sustainability. Before joining Shell, Gast headed the credits team of insurance firm Delta Lloyd for many years. Shell Pensioenfonds is yet to announce a successor for Gast.
---
Nomura Asset Management – Iram Zaheer has been hired as senior relationship manager for institutional business. She joins from Lombard Odier Investment Managers.
In her new role Zaheer will engage with institutional customers such as insurance companies and pension funds (Versorgungswerke) in Germany and Austria. She will report to Frank Appel, who heads institutional business for Nomura Asset Management in Germany and Austria.
While at Lobard Odier Zaheer worked as a relationship manager for institutional clients. Before that, she worked as an associate in institutional sales at Natixis Investment Managers in Munich. She started her career at PIMCO, where she spent eight years in the institutional client servicing division for Germany and Austria.
---
Invesco – David Millar has announced he will retire from his role as head of multi-asset at the end of March 2023, after 10 years in the role and more than 30 years in the industry.
Georgina Taylor will take over as head of the multi-asset team reporting to Stephanie Butcher, chief investment officer. In addition, Clive Emery will take on new responsibilities in a new role as head of multi-asset strategies, reporting to Taylor.
These changes will take effect on 1 January 2023, whilst Millar ensures a smooth transition until the end of March.
As head of the multi-asset team, Taylor will take responsibility for all multi-asset products, performance and people management within the team. Emery will be responsible for developing bespoke multi-asset strategies, with a particular focus on ESG.
---
SECOR Asset Management – The independent global investment advisory and risk management firm has further enhanced its UK team with the appointment of Phil Redding as senior advisor.
Tony Kao, managing principal, said: "The UK fiduciary market is an exciting space to be operating in. With more schemes seeing the benefits a fiduciary partner can bring, and even more testing the market with retendering, it has heightened the quality that schemes, quite rightly, are expecting."
Redding has held a range of positions across both business development and consulting and brings with him more than 40 years of pension and investment experience. Most recently he was executive director at Cardano. Prior to that he was head of business development EMEA at Aviva Investors and has also worked at Credit Suisse, Zurich, CIS and Scottish Mutual. His formative years were spent as a pensions consultant at Hogg Robinson Benefit Consultants.
Kao added: "We are fully committed to the UK market since joining in 2011 and we will continue to appoint expert individuals, like Phil, to work alongside us and challenge our thinking. Phil is very well known and respected in the pension and fiduciary space, with a wealth of experience and knowledge. We are looking forward to working with him to further enhance our capabilities."
Additionally, Jason Allan has also joined the firm as head of UK distribution. He will be responsible for sales and marketing for the firm, while also managing SECOR's relationship with consultants, third-party fiduciary management evaluators and oversight providers.
He joined from Allianz Global Investors, where he was business development director. Previously, he worked at State Street Global Advisors (head of UK pension funds) and F&C (director, client relations).
---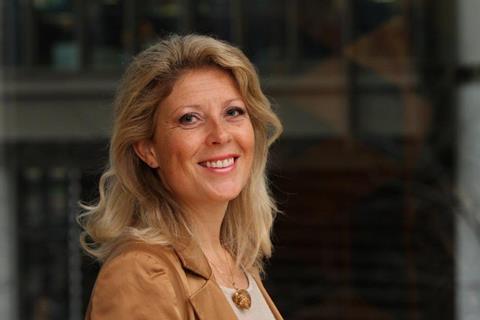 Nikko Asset Management – Marleen Barents-Jager has been appointed as business development director for the Benelux and Nordic regions to further strengthen the firm's European sales effort.
Barents-Jager will predominantly be based in the Netherlands with regular travel to Nikko AM's Frankfurt office, where its European distribution team is based. With more than 20 years of experience in financial services, she will be responsible for building out Nikko AM's institutional and wholesale client base in the Netherlands, Belgium, Luxembourg and the Nordics.
She previously worked at Russell Investments and prior to that at Principal Global Investors where she was responsible for sales in the Benelux and the Nordics.
---
Rhenman & Partners – Teresa Isele, the former interim CEO of Swedish national pensions buffer fund AP1, has been appointed as the new CEO of Stockholm-based Rhenman & Partners Asset Management.
Isele is set to start her new job in March 2023, taking over from Göran Nordström, the firm's co-founder and current CEO, when he retires.
Isele is currently CEO of financial sector licensing body Swedsec, and was previously general counsel and head of compliance at AP1, before becoming the fund's acting CEO in the autumn of 2019 after the firing of CEO Johan Magnusson. She remained in the top role until AP1's current CEO Kristin Magnusson Bernard assumed the post a year later.
---
Pensions for Purpose – The independent membership organisation helping pension funds invest for impact has appointed Martin Pattinson and David Brown, to director and place-based impact investing forum lead and director and training lead, respectively.
Both have held senior leadership roles in the asset management and pensions industries throughout their careers and their appointment highlights the continued direction of travel for Pensions for Purpose: to get institutional investors to understand and mitigate negative impacts, and to encourage a minimum 5% allocation of capital towards impact investment among institutional investors.
Brown, whose role is part-time and newly created, will spearhead Pensions for Purpose's impact investment training programme, which will focus on practice-based impact investment integration that brings together pension experts and emphasises stakeholder representation and governance best practice. The audience of pensions experts being catered to include: trustees for private sector defined benefit (DB) and defined contribution (DC) schemes, master trust schemes and public sector DB schemes such as the Local Government Pension Scheme, as well as advisers to pension funds such as actuaries, investment consultants and pension lawyers.
In addition to this role, Brown is a professional pension trustee, including appointments as chair and deputy chair of schemes for FTSE 100 and FTSE 250 sponsors and as a trustee director of the Smart Pension Master Trust. His experience since 2014 includes in-house as head of pensions and payroll operations at Tesco. Before this, he held senior consulting positions at Deloitte, KPMG, Fidelity Investments and Mercer, among other firms.
Pattinson's role, which is also part-time, takes over from CEO Charlotte O'Leary who has been leading both the roles. Pattinson was an obvious choice as he has been working with Pensions for Purpose an adviser since March 2022 and has a background in real assets.
In this role, Pattinson will provide a clear, strategic ambition for the forum and bring about greater collaboration and coordination with both members and sponsors. He will additionally bring about enhanced engagement across all member participants and grow the forum's membership.
Prior to joining Pensions for Purpose, Pattinson founded FocusFive, a business advisory service. In 2018, he joined the Local Pensions Partnership (LPP), as an adviser to help them define and deliver their strategy, growth plans, client servicing and marketing channels. Previously, he was executive director, head of distribution EMEA for Asset Management One International.
---
Impax Asset Management – The firm has bolstered its business development team with the appointment of Viktoria von Kunow as director, business development, Nordics.
Based in London, von Kunow reports to Paul Voûte, head of distribution, Europe and Asia-Pacific. In this newly-created role, von Kunow is responsible for Impax's business development across the Nordic region, delivering on sales and marketing targets, and serving Nordic clients. She joined on 21 September 2022.
Von Kunow joins Impax from BNY Mellon Investment Management, where she was director of Nordic distribution for four years. In this role, she established the BNY Mellon Investment Management brand in Sweden, Denmark, Finland and Norway, built an institutional and intermediary client base across the market for a range of different strategies. Prior to this, she held several managerial positions at Hermes Investment Management and M&G Investments Limited for a total of seven years.
---
Mirova – The affiliate of Natixis Investment Managers has named Guillaume Abel as deputy CEO with immediate effect to strengthen the company's executive committee and accelerate growth in France and abroad. He will be based in Paris and report directly to Philippe Zaouati, CEO of Mirova.
As Mirova's deputy CEO, Abel will oversee the global functions of development, sustainability research, finance, risk, legal and compliance and operations of 60 employees. Before joining Mirova, he was head of business development and member of the executive committee of Ostrum Asset Management, an affiliate of Natixis investment.
---
Empira Group – The investment manager for institutional real estate investments in German-speaking countries in Europe has appointed Markus Königstein in the newly-created position of global head of investment management.
In his new role Königstein will promote the internationalisation of the Empira Group focusing on the DACH region and the US. He has previously worked at the R+V insurance group as head of the real estate and infrastructure department.
---
Nordea Asset Management (NAM) – Cecilia Fryklöf has been appointed as head of active ownership.
Fryklöf will head the seven-member active ownership capability, which sits within the broader 29-strong responsible investments team. She will succeed Katarina Hammar, who has decided to move to a wealth manager company in Sweden.
Fryklöf joins from the Nordea Group's sustainability team, where she was business area lead within asset and wealth management – working on sustainability strategy and ESG regulation of Nordea Life and Pensions. She has extensive experience in the filed of sustainability and ESG, having been at the Nordea Group for more than 15 years. She began her career at Nordea Markets in 2007.