ITS, Aon, CFM, PM Alpha, DWP, VER, Lærernes Pension, Folketrygdfondet, Cardano, MEAG, Standard Life
Department for Work and Pensions (DWP) – The UK's newly-appointed prime minister Rishi Sunak has selected Mel Stride as secretary of state for the Department of Work and Pensions (DWP).
Stride is the former chair of the Treasury Select Committee and was Sunak's campaign manager in the race to become prime minister. He replaced Chloe Smith amid a wider reshuffle this week when Sunak replaced Liz Truss as prime minister.
The secretary of state for the DWP has overall responsibility for the business of the department, including the departmental strategy, planning and performance, reporting and governance requirements. Stride will have direct responsibility for departmental expenditure. The role has strategic oversight of disability policy and cross-government responsibility for disabled people.
DWP is responsible for the administration of the state pension and working age benefits system, providing support to people of working age, employers, pensioners, families and children, and disabled people.
Steve Butler, chief executive officer of Punter Southall Aspire, said the new work and pensions secretary must address a few major issues: "Auto-enrolment rules need to be changed to help address the gender pension gap and help women save more."
He also menitoned that the rules for accessing pensions savings and annual savings allowances must be more flexible to reflect that people are living longer and spending more time in retirement. Butler also noted that the department should build greater awareness of the Pension Tracing Service to help people locate their lost pensions.
---
The State Pension Fund of Finland (Valtion Eläkerahasto, VER) – Vesa Vihriälä, a retired economist and professor at University of Helsinki, has been named the new chair of the fund's supervisory board. He replaces Jukka Pekkarinen.
Vihriälä also previously worked as CEO of the Finnish Business Research Institute (Etla) and the Finnish Business Delegation (EVA).
---
Aon – Pasquale Taddeo has been appointed as new CEO reinsurance solutions Switzerland, effective immediately. He will also take a seat on the board of directors of Aon Schweiz AG.
Taddeo succeeds Ivo Gugolz, who is leaving Aon to pursue new challenges outside the company. Taddeo's focus will be on nurturing Aon's customer relationships, new business opportunities and improving customer service.
He joined Aon in 2009 from reinsurer Guy Carpenter. He has been deputy CEO since 2017 and has made a significant contribution to the company's growth thanks to successful customer service and the development of trusting business relationships. Taddeo has worked in the insurance industry for more than 30 years and has a particularly strong knowledge of reinsurance.
Additionally, Martin Steiner, previously senior reinsurance broker at Aon, will be promoted to deputy CEO reinsurance solutions Switzerland with immediate effect. Steiner joined Aon a year ago and previously held various positions at Swiss Re. With his specialist knowledge and market knowledge, he made a significant contribution to the expansion of Aon's reinsurance business.
Separateky, Aon has also announced that Kim Nash of Zedra Governance has become chair of the Aon MasterTrust, succeeding Roger Mattingly who is stepping down from the board. Additionally, Keith Scott of Law Debenture is joining the board.
Scott brings a wide perspective to the board, having been a trustee, a corporate pension director and investment manager. He has considerable investment experience, gained over more than 25 years in the industry as a client director at BMO Global Asset Management and as director of the European pension team for IBM. He is currently an independent trustee on eight trustee boards and chairs a number of investment committees. He is a chartered accountant and CFA charterholder.
The other current members of the Aon MasterTrust board are Jenny Davidson of BESTrustees and Jonathan Reynolds of Capital Cranfield.
---
Lærernes Pension –Toke Demant has been appointed as a new senior portfolio manager within alternative investments at the Danish teachers' pension fund. He joins the firm from his most recent role at Nykredit Asset Management, where he has worked with fund investments for the past eight years, the pension fund said.
Lærernes Pension said Demant would report to its head of alternative investments Tobias Friis, adding that the pension fund had ambitions to expand the area of alternatives. The labour-market pension fund said Demant started work in the new role on 19 October.
---
Folketrygdfondet – Nils Bastiansen, head of equities at the Oslo-based asset manager behind the Government Pension Fund Norway (GPFN), is retiring at the turn of the year. Kjetil Houg, Folketrygdfondet's CEO, said that after 27 years at the firm – the last 18 of which have been as director of the equities department – Bastiansen should take much of the credit for the firm's good results over time.
---
WPV – The pension fund for auditors and chartered accountants in North-Rhine Westphalia has reshuffled its management board. Heiko Seeger has left on 29 September at his own request. WPV's management board now includes Hans Wilhelm Korfmacher (chair), Sascha Pinger and Silke Wolf.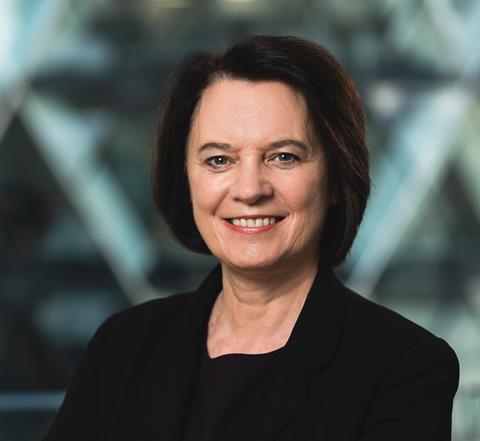 Cardano – The pensions advisory and investment management specialist has appointed Sinead Leahy as a managing director and client director. Based in London, Leahy will help drive strategic investment advisory and journey planning/integrated risk management (IRM) advice to pension scheme trustees and their sponsoring businesses.
Leahy is a senior pensions investment professional with more than 25 years working in UK financial markets. As a fixed income derivatives specialist, having been involved with some of the earliest liability-driven investment (LDI) transactions, she has been able to hit the ground running helping clients navigate the recent pension fund liquidity crisis.
Leahy spent most of her career, 20 years, at NatWest Markets where she was head of the pension solutions group and latterly head of alternative asset distribution. More recently, she was head of pension investment consulting at PwC and immediately prior to joining Cardano worked with Alpha Real Capital in an advisory capacity.
---
MEAG – Julia Reher has taken over the role of Hartwig Rosipal to lead institutional sales at the asset manager of Munich Re and ERGO, effective 1 November.
Reher served previously as head of institutional client relationship management and client service. Rosipal, who takes over Reher's previous role, will be responsible for customer service and sales support from now on.
Meanwhile, Reher will be responsible for MEAG's business with institutional customers and wholesale sales.
Prior to joining MEAG, Reher was responsible for institutional clients at Natixis Investment Managers, Amundi, Pioneer Investments and State Street Global Advisors. Rosipal was responsible for institutional business at Columbia Threadneedle and Nord/LB.
---
Standard Life – Kunal Sood has been named managing director of defined benefit solutions and reinsurance, responsible for driving the continued growth of Standard Life's market-leading bulk purchase annuity (BPA) business.
Previously director of reinsurance and structuring, Sood will bring his experience to build the customer proposition, further develop the BPA solutions offering and ensure there is capacity to meet high levels of market demand.
Justin Grainger has also been promoted, moving into his new role of commercial finance director where he will play a key role in managing the group's £46bn back book of annuities. In his new position, Grainger will provide a more holistic view across the business, with the aim of building on the business' risk management, implementing strategy, and ultimately ensuring strong investor outcomes.
Previously managing director of defined benefit solutions, Grainger has played a critical role in the growth of the BPA business which secured 13% market share in H1 2022.
---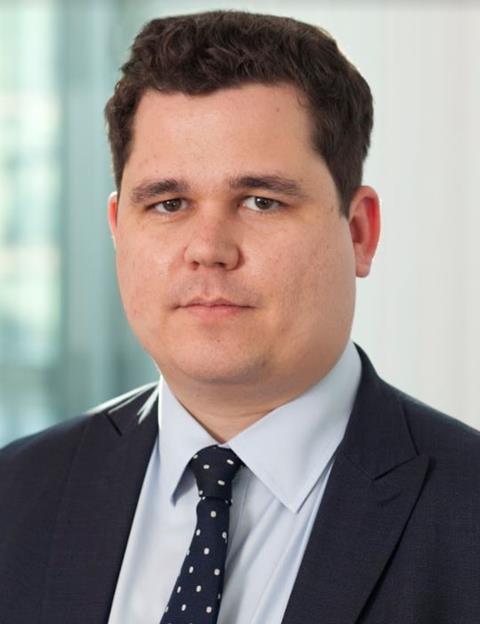 Independent Trustee Services (ITS) – Dan Gilmour has been appointed as associate director, expanding the company's expertise in covenant, mergers and acquisitions, restructuring and distressed schemes at a challenging time for pension trustees.
Gilmour has over nine years of experience in the pensions industry, having previously been a senior manager in PwC's pensions employer covenant and restructuring team. He has worked with pension schemes of all sizes, with total assets ranging from less than £10m to more than £5bn. He spent six months on secondment to The Pensions Regulator in 2018-2019 as a business analyst, where he was a key member of the newly-created 'Rapid Response' team and supported more than 50 live cases.
Alongside supporting triennial valuations, Gilmour has significant experience advising trustees with sponsors undergoing mergers and acquisitions or in distress, across a broad range of sectors such as industrial manufacturing, transport and utilities.
---
Capital Fund Management (CFM) – The quantitative asset management firm has appointed senior tech executive Benjamin Roy to the newly-created position of chief technology officer.
Roy will oversee the evolution of the firm's technological platform which underpins its position as a global leader in quantitative investment strategies.
Roy has extensive, relevant experience as former head of global markets technology and operations Americas at Société Générale, and in roles across the global markets and asset management industry in London, New York and Paris.