Swiss pension schemes' funding levels fell in the first quarter as returns declined across almost all asset classes, according to market indicators.
Credit Suisse and Prevanto published figures for the Swiss pension fund sector for the first quarter of 2018, showing a downturn across almost all asset classes and taking funding levels down a notch.
According to Credit Suisse, only real estate and mortgages performed positively through the first three months of the year.
Overall, the investment bank calculated an average 1.3% loss across Swiss pension funds, compared to the strong start made in 2017 when funds gained 2.8%. Swiss pension funds returned 8% on average for the whole of 2017.
The bank also noted a drop in global and domestic equity allocations in the portfolios of the Pensionskassen covered by its research.
Alternatives were the only asset class that received a greater allocation from investors.
Prevanto, the actuarial consultancy, cited indices including UBS – which reported a 1.3% average decline for the first quarter – Pictet BVG (-1.6%) and Swisscanto (-1.7%).
It also recorded a drop in the average funding level of Swiss Pensionskassen, from 113.8% at year-end 2017 to 111% after the first three months of 2018 for private pension funds. The average for public pension funds dropped from 99% to 96.5%.
Canton Pensionskassen report 2017 gains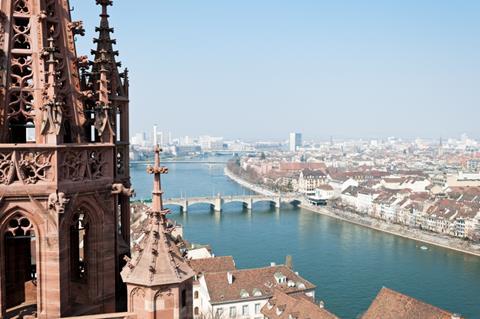 The CHF10.8bn (€9bn) Aargauische Pensionskasse (APK) reported an 8% return for 2017 in its annual report, while the CHF12.8bn Pensionskasse Basel-Stadt (PKBS) returned 7.3%.
The public pension funds' returns were in line with market average performance for the last year. Depending on the market sample used by various analysts the average return among Swiss pension funds was between 7% and 8% for last year, as previously reported.
For APK, the return was mainly supported by global equities (including Switzerland) and domestic real estate.
However, the pension fund noted a negative impact from insurance-linked securities (ILS) after major natural disasters hit the market last year.
This alternative asset class is being debated by many Swiss pension funds, with some trying to diversify away from 'catastrophe' bonds while others making their first foray into ILS.
PKBS noted in its annual report that it would make first investments in ILS this year.
Both APK and PKBS were well above the average public sector funding level at the end of the year, at 104.4% and 102.5% respectively.
Funding was aided by investment performance and an adjustment of the technical parameters, in line with a general trend among Swiss Pensionskassen.
Read more about the Swiss pension system in the June issue of the IPE magazine.