The Dutch social affairs' minister Wouter Koolmees has spared millions of Dutch pensioners last month from having their pension payments cut in 2020, after the government granted pension funds a year's grace period to restore coverage ratios.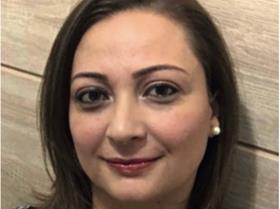 But how will pension funds recover to healthy funding ratios when future cuts and higher premiums are still likely?
The Netherlands is known to have one of the world's best-funded pension systems, however, it has seen an increase in pension funds achieving funding ratios just short of 90%.
The financial position of Dutch pension funds has deteriorated, more so over the past year, due to declining interest rates in financial markets. Schemes saw their liabilities go up by €125bn to €1.5trn, according to De Nederlandesche Bank (DNB).
Pension claims also rose amidst lower interest rates and higher equities and foreign exchange rates, by €70bn to €1.6trn. With liabilities growth outstripping claims growth, pension funds are facing far worse financial positions.
Trade unions have already held protests and strikes over the potential cuts to pensions and they are threatening more action if the government does not intervene. The minister says that changing the rules would not solve, merely camouflage, funds' financial problems, and could lead to a further erosion of financial positions.
So instead, he is appealing for a collective approach, solidarity and mandatory participation, echoing the new pensions system. By solidarity and mandatory participation, Koolmees means accepting that the retirement age may increase, along with contributions, in addition to potential pension payment cuts.
Pension policies should seek to support a 'win-win' scenario of increased net returns on savings over the long run. Unfortunately, the global environment is likely to see historically low investment returns remain in the coming decade.
Venilia Amorim, editor, IPE.com
venilia.amorim@ipe.com