Asset managers can no longer rely on central banks to shore-up the markets, according to Amin Rajan and Pascal Blanqué
The arrival of negative interest rates in Europe and Japan amounts to throwing everything available at their lacklustre economies, as previous unconventional monetary measures have failed to bolster economic growth. On the other side of the Atlantic, growth remains below par. In her statement at the Congressional hearing last February, the chair of the Federal Reserve, Janet Yellen, admitted that negative rates remain an option for the US.
At a glance
• Ultra-loose monetary policy has achieved more than expected but less than needed.
• It helped risky assets deliver good returns but debt levels have risen sharply.
• Asset managers are enviously profitable but their business models are under threat.
• Central bank assistance in 2008 created the conditions for an industry shake-out.
Critics of quantitative easing and the accompanying zero-bound interest rates are becoming more vocal by the day. They argue that these unprecedented measures have merely distorted financial markets and worsened economic inequalities.
However, there is a more nuanced view: the ultra-loose monetary policy has achieved more than expected but less than needed, according to the 2015 Amundi-CREATE Survey.
It has delivered good returns on risky assets, brought stability to financial markets and given governments time to implement the reforms that ease their unsustainable debt burden. But in the absence of reform – especially in Europe and Japan – the cure is having severe side effects.
Global debt has risen from a record high of $142trn (€125trn) in 2008 to another all-time high of $199trn in 2014. The 2008 crisis sparked a balance-sheet recession as deleveraging started in earnest and hit growth.
This is because, to boost growth, ultra-loose monetary policies are encouraging more debt, thus adding to the problem they set out to solve. Most importantly, unlike the normal business cycle, which sees a temporary contraction in output and unemployment, a balance-sheet recession results in a permanent loss of output and lasts for decades, not just years.
Growth may return to its long-term rate but not to its past trajectory. GDP in the US is 20% below its long-term trend. The corresponding figure for Europe is about 15%.
As a result, the asset-to-GDP ratio in the G7 nations is about 10 percentage points above the long-term trend. Asset prices today are thus unsustainable. Having flirted with their all-time highs in 2015, their direction of travel can, at best, only be sideways. Asset managers can no longer rely on central banks to bail them out. If anything, the previous largesse is now taking its own toll, as evidenced by two paradoxes.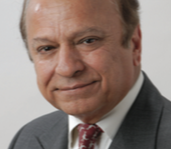 First, central banks aimed to encourage investors into risky assets to boost growth by making investors more wealthy. But the persistence of sub-par growth and fears of secular stagnation show that the familiar wealth effect has been weak at best. One reason is that the so-called portfolio balance effect has been sub-optimal in strategic asset allocation.
Second, investors remain excessively invested in core government bonds, without realising that quantitative easing has changed their efficient frontier to the point where the current supposedly 'prudent' allocation structures will not conserve capital, taking a 10-year horizon. Perversely, risky assets are likely to fare better because they offer a much better risk-return trade off. At the very least, investors need to replace government bonds by investment-grade bonds to avoid big losses.
Another sign of the looming challenges is the rapid decline in managers who can deliver market-beating performance, which is at its lowest level since at least 1998, according to Morningstar.
This is not for want of trying. The plain fact is that central banks disconnected assets from their fundamentals by artificially inflating their prices. The longer such action lasts, the harder it is to assess what notions of fair value, mean reversion and diversification actually mean.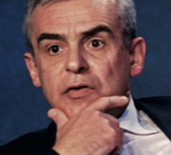 In the meantime, active managers are having a hard time, especially since 88% of pension plans across Europe use market benchmarks to assess their managers and only 28% use liability-based benchmarks, according to the Amundi-CREATE Survey. And the 24-hour news cycle has reinforced the time-honoured beat-the-market mentality. Relative returns are deeply ingrained in the pension plan psyche. But that is not all. Active management is now squeezed from all four sides.
First, over the period 2003-2014, the share of traditional active core strategies in the investable universe declined from 59% to 39%, while that of passive funds (including exchange-traded funds) increased from 8% to 14%, and that of alternatives from 6% to 11%.
"Another sign of the looming challenges is the rapid decline in managers who can deliver market-beating performance, which is at its lowest level since at least 1998"
Second, asset management has been turning into a winner-takes-all game. In it, the world's 10 largest asset managers – measured by net inflows in Europe and the US over the past 15 years – have attracted two thirds of new assets. Clearly, a case of "to them that hath, more shall be given". In this age of turbulence, big company brand and organisational stability are affecting the size of inflows.
Third, the average return (net of fees) targeted by European pension investors is about 6% – a decidedly tall order, but one that reflects the scale of their funding deficits. By over-inflating asset values, ultra-loose monetary policy has borrowed future returns. Forward projections of all asset classes will be lower, using the last seven years as a benchmark. Yet, investor impatience remains palpable.
Fourth, fee compression has been the norm. The 'two-and-twenty' formula among hedge funds is history. But for long-only funds, big discounts, fee clawbacks, high watermark structures and rolling multi-year performance fees are gaining traction, thereby making asset managers' earnings more volatile. Clients are no longer willing to pay alpha fees for beta performance. There is scope for enlarging the scope of advisory services, which large asset managers are better placed to deliver value. Regulators are cracking down on closet trackers.
Yet, asset management is enviously profitable. In 2014, profits were $102bn (€90bn)globally, with an operating margin of 39%, according to the Boston Consulting Group. Now that they are being squeezed, asset managers need to improve their game. The old-style product push carries huge reputational risk. Three areas are ripe for action.
First, asset managers must de-couple marketing from thought-leadership. There is a need for improved client engagement that solicits new ideas, manages expectations, avoids unrealistic claims about returns and avoids herding. Good engagement prevents investors from acting in ways that are contrary to their best interests.
Second, asset managers must upgrade their investment capabilities to develop fresh insights into the paradoxes described earlier and deliver solutions that capitalise on the perversity thrown up by central bank action.
And third, asset managers must strengthen their alignment of interests, which means sharing pain and gain with clients. The heads-I-win-tails-you-lose fee structure will wither on the vine the longer the markets remain disconnected from their fundamentals.
The central banks provided a lifeline to active asset managers in 2008. Now it is turning into a heavy burden. Forecasts of big shakeouts in the asset industry by the end of this decade no longer seem so far-fetched.
Pascal Blanque is CIO of Amundi and Amin Rajan is CEO of CREATE-Research
Top 400 Asset Managers 2016: Global assets now €56.3trn
1

2

3

4

Currently reading

Top 400: Debt Build-up - Lifeline is becoming a burden

5

6

7

8

9

10

11