Consultancy LCP and mutual insurer Royal London are calling for pension schemes to provide more advice for members considering transferring out of defined benefit (DB) pension schemes, as a recent joint research paper identified major issues with advice supply to members.
The issue of DB transfers has become increasingly controversial as regulators have warned that too many people have in the past received 'unsuitable' advice, LCP said in a statement.
But the paper, which was published yesterday, found that the supply of high-quality, impartial advice could be increasingly under threat from a mixture of regulatory and market developments.
The paper calls for more to be done both by pension schemes and by regulators to ensure that members can access the advice that they need.
Steve Webb, partner at LCP, said: "Pension schemes have an important role to play in ensuring that members are fully informed about their options and can access high quality advice."
The paper showed the results of a new survey of more than 500 people who have advised on DB transfers in the past three years. The responses show widespread concern about the constantly changing regulatory environment and the challenges of obtaining affordable Professional Indemnity (PI) cover.
One response to the challenges in sourcing affordable high quality advice has been for schemes to appoint one or more advice firms to offer advice to members.
In this model, the scheme will often pay a significant sum to an advice firm to set-up a process for advising members and will subsidise the advice costs to members. The paper gives case studies of two pension schemes, that have gone down this route.
The paper calls for greater support for the advice market, including action to reform the system of PI insurance. It also encourages more schemes to offer 'partial' DB transfers as an alternative to the 'all-or-nothing' transfer option which many members currently face.
Justin Corliss, senior pensions development and technical manager at Royal London, said: "Deciding whether or not to transfer out of a DB pension is a huge decision, and members should be able to access affordable, impartial advice.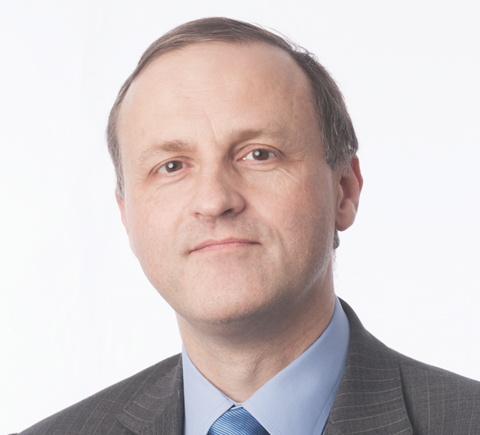 "Unfortunately, the costs of obtaining PI cover and constant regulatory change have led many advisers to leave the market or to consider doing so. Urgent action is needed to make sure that all members can access the expert advice that they need."
"Growing numbers of schemes have chosen to appoint one or more advice firms to support members as well as subsidising the costs of advice," Webb said, adding that members benefit from the reassurance that a pension fund has undertaken due diligence on the advice firms involved "as well as from reduced advice costs where the scheme is making a contribution".
Strathclyde scheme tenders custodian contract
Strathclyde Pension Fund is seeking to appoint a global custodian to provide a global custody network – either directly or via a sub custodian arrangement.
According to a tender notice published on the European Journal of the European Union, the 60-month contract will involve the safe keeping and settlement of assets, investment accounting and performance measurement services, and supporting a multi-manager investment structure covering major and alternative asset classes held in segregated mandates and pooled funds.
The selected firm will need to be able to comply with local government pension scheme (LGPS) regulations, it added.
Interested parties are required to register by 2 October using the Public Contracts Scotland website.
Hymans Robertson is assisting the scheme in the process.
UK confirms pension freedom age rise
The UK government confirmed last week that the minimum age for accessing a pension pot will increase from 55 to 57 in 2028.
In a written question to Parliament, Labour MP Stephen Timms asked Rishi Sunak, the Chancellor of the Exchequer, his plans for increasing the minimum age under the pension freedoms act, in which people can access their private pension under the tax rules.
In response, Conservative MP John Glen said: "In 2014 the government announced it would increase the minimum pension age to 57 from 2028, reflecting trends in longevity and encouraging individuals to remain in work, while also helping to ensure pension savings provide for later life."
He added: "That announcement set out the timetable for this change well in advance to enable people to make financial plans and will be legislated for in due course."
To read the digital edition of IPE's latest magazine click here.