Italy's largest asset manager has backed an Italian boutique investment company established by four former Amundi and Pioneer Investments staff.
Generali has taken a majority stake in ThreeSixty Investments, which runs multi-asset strategies for private and institutional clients. It has also pledged support for ThreeSixty's first fund launch with a €1bn "strategic capital" investment.
ThreeSixty was set up by four former Pioneer Investments staff: Giordano Lombardo, former Pioneer CEO; Mauro Ratto, who was previously Pioneer's head of emerging markets; Diego Franzin, ex-head of equities at Pioneer and Amundi; and Robert Richardson, former head of Pioneer's operations in Ireland.
The quartet left Pioneer after it was acquired by asset management giant Amundi in 2017.
Giordano Lombardo, CEO of Milan-based ThreeSixty Investments, said: "We believe that the future of active asset management lies in a new, integrated approach, beyond the distinction between traditional and alternative assets.
"Our aim is to align completely to the goals of investors, integrating all sources of return in a common total return framework. The partnership with Generali, with its long-term commitment, is ideal to build a new approach to multi-asset investing."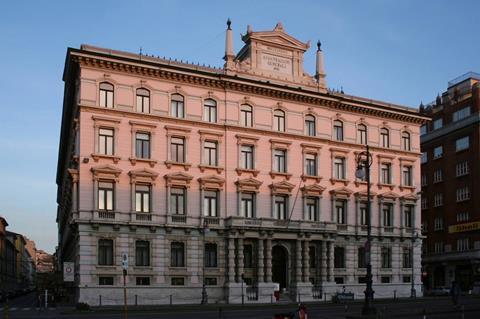 Carlo Trabattoni, head of Generali Investments Partners, added: "The main objective of the partnership is to build high quality products for clients – whether institutional or private – with a very clear positioning on the market. We believe that the distinctive multi-asset strategy that is being developed by the new asset management company is fully responding to this ambition."
Generali has restructured its asset management offering over the past two years with the stated aim of becoming "one of the top five multi-boutiques in the world by revenue".
In September it pledged up to $4bn (€3.5bn) to the first products for Aperture Capital, a startup boutique led by former AllianceBernstein CEO Peter Kraus. Since 2017, Generali said it had "created or partnered with" eight boutiques and restructured its existing asset managers into four "platforms".
Deutsche Börse buys analytics firm in $850m deal
Deutsche Börse, the parent company for Germany's main stock exchange, has agreed to buy portfolio and risk analytics firm Axioma $850m and merge it into its index businesses.
In a statement, Deutsche Börse said it aimed to create a "fully integrated, leading buy-side intelligence player" offering a range of index and analytics products. The company is responsible for the STOXX and DAX indices, including leading equity benchmarks for Europe and Germany.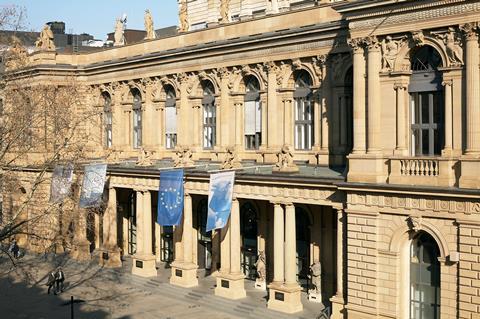 The transaction has been part-financed by a $715m investment from General Atlantic, a $31bn US-based equity investment company. General Atlantic has entered into a strategic partnership with Deutsche Börse as part of the deal. Senior Axioma staff will invest roughly $105m, giving management a 3% stake in the new entity alongside Deutsche Börse's 78% and General Atlantic's 19%.
Theodor Weimer, CEO of Deutsche Börse, said the Axioma acquisition was a "step change for our pre-trading business" and fitted in with the group's "Roadmap 2020" corporate expansion strategy. The General Atlantic partnership would "help to further accelerate growth of the combined business and to achieve strong value creation", he added.
Sebastian Ceria, founder and CEO of Axioma and leader of the new business, said: "The union of Axioma, STOXX and DAX under the Deutsche Börse umbrella creates a growth company that is uniquely equipped to help clients capitalise on the critical trends now reshaping the investment management landscape.
"The combination of STOXX's indexing expertise with Axioma's best-of-breed analytical capabilities in risk management, portfolio construction and performance attribution is expected to result in strong near-term revenue synergies and creation of a platform for future growth."
Deutsche Börse and Axioma first established a formal partnership in 2011, and have since developed factor indices and exchange-traded fund products together. The acquisition is subject to regulatory approval and is expected to close in the third quarter of 2019.
AQR enters German market
Quantitative investing specialist AQR has opened an office in Germany as it seeks to expand its presence in Europe. Axel Weiss, who joined the $196bn asset manager in 2016 as head of Germany and Austria, will lead the Frankfurt-based team.
David Kabiller, head of business development at AQR, said: "We believe that a local presence will allow us to better serve our existing German clients and deliver our diverse platform of quantitative strategies to investors."
"We are eager to deepen our relationships with our German clients and further engage the region's sophisticated investment community," added Christopher Palazzolo, head of Europe, the Middle East and Africa at AQR.