ATP's CIO Henrik Gade Jepsen (pictured) is quitting the DKK705bn (€95bn) Danish statutory pension fund after 17 years at the fund to head up asset management at Danske Bank's Wealth Management division.
He is being replaced with immediate effect by Kasper Ahrndt Lorenzen, who has up to today been senior vice-president and head of liquid markets in ATP's investment division.
Carsten Stendevad, ATP chief executive, said: "Henrik has been a driving force in ATP."
Under Gade Jepsen's leadership, the team has set new standards for pension fund investment and risk management, he said.
For his part, Gade Jepsen said the giant Danish pension fund had been like family to him and that leaving it had not been an easy decision.
"But the time is now right if I am to try something new in my career – and the timing is also perfect for ATP," he said.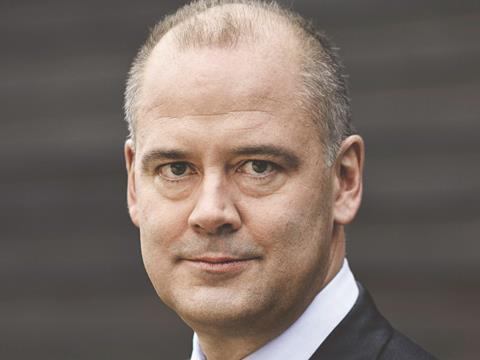 He said ATP now stood stronger than ever before, adding that he could not imagine anyone more qualified to take over than Ahrndt Lorenzen.
ATP said the incoming CIO has been responsible for portfolio construction and was one of the main architects of the pension fund's new investment strategy, introduced this January.
Ahrndt Lorenzen told IPE that following in Gade Jepsen's footsteps at ATP would be a challenge in itself, as he had done extremely well in the CIO role.
"Fortunately, I've been part of the journey since 2007 and have shared responsibility, including for the investment-portfolio construction process," he said.
His work from now on as head of investment at the fund will be both an "evolution" and a different role from Gade Jepsen's, he said.
Asked whether he saw himself bringing fresh perspectives to the top investment job that could lead to strategy changes, Ahrndt Lorenzen emphasised the long-term nature of the changes that ATP has been making.
"The portfolio construction including the risk-factor mindset was something we had 12 years ago, so it is not that we're going to change a lot of things," he said.
The big task of switching the investment portfolio construction to one based on risk factors has now been done, but details still need to be hammered out, he said.
"It's one thing to expand the investment universe, but now there is the granularity and details of that that have to be filled in and the governance around this," he said.
Gade Jepsen will start his job as director of asset management at Danske Bank's Weath Management division on 1 August this year.
Danske Bank decided to restructure its business last autumn, which involved bringing private banking, pensions, wealth and asset management under one umbrella – Danske Bank Wealth Management – with effect from 1 April this year.
With the appointment of Gade Jepsen, Danske Bank said its overall leadership team for the newly united division was now in place.
Regarding his new job, Gade Jepsen said: "Customers' need for innovative investment solutions and tailored advice is increasing.
"So I am looking forward to starting my new job and contributing towards strengthening Danske Bank's position within asset management for the benefit of the bank's customers."
The bank said that, in his new role, Gade Jepsen would be taking overall responsibility for around DKK690bn of client assets, as well as the division's 350-plus staff spread across the Nordic countries and Germany.
ATP said Ahrndt Lorenzen has had two tenures at the statutory pension fund, the first being from 2007 to 2012, and the second starting in 2014.
He has previously held senior portfolio management roles with PFA and Nordea.
Stendevad described Ahrndt Lorenzen as "uniquely qualified for the job".
"He has in-depth knowledge of ATP's approach to investment, a strong investment track record, great intellectual capacity and strong managerial and personal qualities," he said.