Denmark's largest pension fund ATP generated its best investment return for many years in 2017, with a gain of 29.5%.
This translated to a DKK29.5bn (€3.96bn) gain for on its investment portfolio.
The return relates to assets in ATP's investment portfolio, which consists of the pension fund's bonus potential – only around a seventh of its total assets. The gain was driven mainly by strong returns on equities, the pension fund said.
Christian Hyldahl, ATP's chief executive, said: "We achieved an exceptionally solid return in 2017 and generated the best investment return in many years.
"The strong performance is due to positive contributions from virtually all asset classes, which has made it possible to increase pensions for all members, while also being able to build up our bonus potential by DKK17.3bn."
ATP's total assets increased to DKK768.6bn at the end of 2017, from DKK759.2bn the previous year.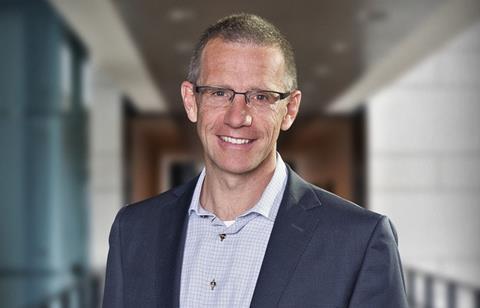 Within this, the hedging portfolio – which is invested in bond-like instruments designed to protect the pension guarantees ATP gives – shrank to DKK650.8bn from DKK658.8bn, and the investment portfolio grew to DKK117.7bn from DKK100.4bn.
ATP, which uses a risk-factor approach to manage its investment portfolio, produces results that are not easily comparable to other pension funds because it is able to operate in a hedge fund-like manner, effectively borrowing from its huge hedging portfolio to generate return for the investment portfolio.
Within ATP's investment portfolio, private equity produced a return of DKK5.3bn, listed international equities contributed DKK4.9bn and Danish listed equities returned DKK4.2bn, the fund said.
During 2017, ATP reduced its risk allocation to the equity 'factor' to 44% at the end of the year, from 50% at the end of 2016. It increased exposure to both inflation and interest-rate factors, to 15% and 31% respectively, from 9% and 25%.
Hyldahl told IPE these changes had been made in order to achieve a more balanced portfolio.
In 2018, ATP plans to focus on real estate acquisitions and its environmental, social and governance (ESG) policy, he said.
"We are putting a lot of focus on generating good returns and continuing to add to the portfolio," Hyldahl said. "If we find good real estate assets that can be a good investment for us over the long-term, then we will go for them, and we are also working on integrating ESG into our operation, both as an asset owner, and also by monitoring all kinds of risks in the portfolio."
The pension fund also announced its supervisory board had ramped up ATP's long-term performance target to 11%, from 7%, to bolster the aim of maintaining the purchasing power of its pensions.
This meant the target return for 2018 was equivalent to DKK12.9bn.
Hyldahl said the new target was achievable over the long term but there were likely to be some individual years when it would not be reached.
Of the profit the pension fund made on its investment portfolio, DKK1bn was transferred to its guarantees as a result of increased life expectancy, and DKK6.4bn went to members in the form of a 1% increase in their bonus.
This led to a net profit for the year of DKK17.3bn, up from 2016's loss of DKK649m.
Although ATP said its hedging strategy was successful in 2017, with its hedging portfolio making a profit of DKK1.5bn before the effect of the break in its yield curve, the fund said hedging had resulted in a DKK1.5bn loss overall.
The yield curve break refers to guarantees extending beyond 40 years being valued at a fixed rate of 3%, as opposed to shorter guarantees which are valued at market rates. On these longer guarantees, when the market rate is lower than 3% ATP takes a loss, but when it is higher, it gains.