An international group of central banks and financial supervisors has called for a global standardised framework on climate disclosures, urging action from policymakers or supervisory authorities.
It threw its weight behind the work of the Task Force on Climate-related Financial Disclosures (TCFD), saying its recommendations were "an obvious avenue of convergence" for such a framework and that its members collectively backed them.
In a new report, the group said the lack of a global standardised framework on climate disclosures impeded "the proper and global consistent assessment of climate risks at a firm level as well as the analysis of financial stability risks".
Although there was "a significant level of awareness" of the TCFD recommendations and growing support from the private sector, intervention from policymakers or supervisors was necessary.
"The NGFS considers that disclosure of climate-related information and enhanced market discipline cannot emerge rapidly enough without action by policymakers or supervisory authorities," it said.
Launched in December 2017, the Network for Greening the Financial System (NGFS) has grown rapidly and at present brings together 36 central banks and supervisors from across five continents. It represents two-thirds of global systemically important banks and insurers.
The call for action on a disclosure framework is one of six recommendations it discussed last week during a members' plenary and a conference.
The financial risks we face through climate change are analytically difficult, unprecedented and yet very urgent

Frank Elderson, executive director at DNB and chair of the NGFS
Frank Elderson, an executive director of supervision at the Dutch central bank and chairman of the NGFS, said: "The financial risks we face through climate change are analytically difficult, unprecedented and yet very urgent. By issuing these recommendations, the NGFS members demonstrate collective leadership that will result in action to foster a greener financial system across countries and continents."
Taxonomy needed, from brown to green
The NGFS also called for the development of a clear system for classifying the environmental-friendliness of economic activities, saying it needed this to be able to deepen its analytical work on financial risks stemming from climate change.
Such a taxonomy should be of "green, non-green, brown and non-brown products," it said. It would help assess the risk profile of these different types of assets and, "like any other investor, central banks will benefit from these taxonomies when implementing sustainable investment strategies". Although the definition of a 'brown' product would depend on the taxonomies, in general 'brown' can be understood as referring to products or activities that are not environmentally-friendly or do not contribute to meeting certain environmental objectives.
The NGFS stopped short of calling for global implementation of a regulatory taxonomy, saying the space for such a global system was "limited", but said it supported "ensuring comparability and consistency across different taxonomies".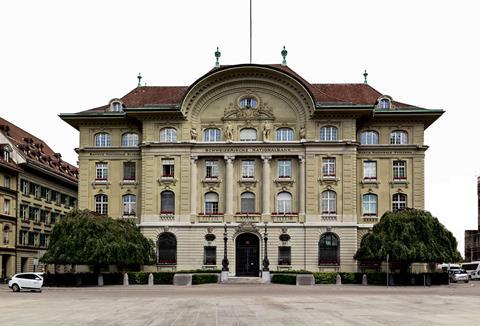 According to the group, Chinese authorities are expected to release an updated version of the country's green bond taxonomy this year. In the EU, the law-making institutions are gearing up to negotiate the final version of the taxonomy proposal put forward by the European Commission last year. The European Parliament voted on its negotiating position last month while within the EU Council work is going on at a technical level to help the member states reach a common position.
The NGFS also issued recommendations for actions that central banks and supervisors could take to address climate-related risks within the remit of their mandates.
These included integrating climate-related risks into financial stability monitoring and micro-supervision, helping to bridge data gaps, and integrating sustainability factors into the management of some of central banks' own portfolios.
The NGFS itself was planning to develop a handbook on climate and environmental-related risk management for supervisory authorities and financial institutions, voluntary guidelines on scenario-based risk analysis, and best practices for incorporating sustainability into central banks' portfolio management.
It also indicated that it would consider extending the integration of sustainability factors beyond own-portfolio management, noting that "some voices have called for an extension of this approach to monetary policy".
Reactions
Pietro Bertazzi, global director of policy engagement at environmental data disclosure platform CDP:
"The launch of this report […] at a packed conference of financial market participants is quite historic – being the first time so many representatives from the industry have got together in one room on this issue.
"[W]e at CDP know that data is the bedrock of meaningful and positive climate action. It is very encouraging therefore to see this recognised by the NGFS in one of their six recommendations - we look forward to this endorsement further mainstreaming the reporting of 'robust and internationally consistent' environmental information going forward. However, this stocktake shows that much more progress must be made. It is clear that environmental-related criteria are not yet sufficiently accounted for at this level of the financial system."
Sagarika Chatterjee, director of climate change at the Principles for Responsible Investment:
"The report underscores a major shift in the mindset of the guardians of stability. Now, nearly 30 central banks and supervisors see climate change as a source of financial risk within their remit and are collaborating to advance action on this.
"For investors, greater harmonisation of approaches towards climate risk across central bankers, supervisors and regulators will assist in clearing confusion and enable consistent corporate disclosures.
"The PRI anticipates that the NGFS's climate risk thinking will increasingly influence country-level expectations of banks, insurers and large investors. We believe the recommendations will a) encourage alignment of central banks' own portfolios with responsible investment and b) advance a strategic approach towards climate risk within financial markets."
Prashant Vaze, head of policy and government at the Climate Bonds Initiative:
"[The report] is an important step forward, essentially using the institutional heft of NGFS membership and a commitment to lead by example to pretty much instruct financial institutions to implement the Taskforce on Climate-related Financial Disclosure recommendations, amongst other things."