Fear and uncertainty are rattling markets, but financial concerns are dwarfed by the human suffering caused by the war in Ukraine. In Finland, people have particular reason to worry due to the country's long land border with Russia.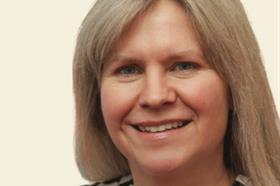 Professionally, those in the pension sector are keeping cool and dealing with their area of responsibility.
But when Ukrainian President Volodymyr Zelensky gave a video address to Finland's parliament on 8 April, government websites suffered hacking attacks. Earlier that day, the Ministry of Defence had reported a violation of Finnish airspace by a Russian state aircraft.
Finland's FSA warned days after the invasion of Ukraine that the international security situation raised the chances of cyber attacks against financial sector firms.
"Obviously cybersecurity risks are high in Finland, as the country is openly discussing possible application to the NATO membership," says Risto Murto, Varma's chief executive officer. Varma has donated to the Red Cross and Unicef to help Ukraine.
The sense of threat may be sharper than in countries further away from Russia, but the business of managing investments goes on.
Coping with rising inflation from higher energy prices has become a major theme both within investments and pension system.
There are also some lessons to be learned about country risks and the role of the defence industry in the portfolio, Murto says.
Timo Löyttyniemi, CEO of VER, says events have shown the risks posed by non-democratic societies, without checks and balances. Russia has shown, in many forums, he says, that it is not a reliable partner.
So are Finns more worried than their EU neighbours? The main discussion point, according to Löyttyniemi, is how Finland gets its NATO membership process in place. "Support is strong. And it has turned due to the war. Finns are quite practical in this regard."
Rachel Fixsen, Nordic Correspondent
rachel.fixsen@ipe.com

Rachel is IPE's Nordic correspondent. She has long been a freelance writer, and over the years, has written for The Telegraph, The Independent, The Observer, AMWatch and elsewhere. In 2001, Rachel's personal finance book Kickstart Your Money was published by John Wiley & Sons.