Nick Greenwood, former manager of the £2.2bn (€2.5bn) Berkshire Pension Fund, died earlier this month.
He ran the Berkshire fund – part of the UK's Local Government Pension Scheme (LGPS) – for 11 years before leaving last year after it became part of the Local Pensions Partnership.
During his tenure at Berkshire, he implemented an innovative investment strategy involving allocations to a range of alternative asset classes such as farmland and emerging market infrastructure.
In 2017, the pension fund bought a 20% stake in specialist UK alternatives boutique Gresham House and became the cornerstone investor for the asset manager's flagship British Strategic Investment Fund, which targets UK infrastructure and housing.
In 2016, it invested £15m in a fund aimed at directing institutional capital into the commercialisation of UK university research, known as the British Innovation Fund .
In 2009, the scheme became the first in the LGPS system to hedge its longevity risk, sealing a deal with Swiss Re covering 11,000 pensioners.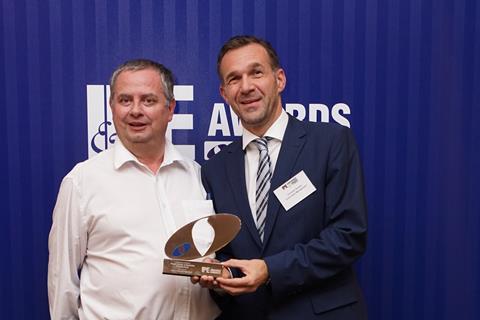 Greenwood's team won several IPE awards for aspects of Berkshire's investment strategy, including Best Emerging Markets Strategy in 2010 , 2012 , 2015 , 2016 and 2017 .The team was also recognised for Best Alternatives Strategy in 2017.
Aoifinn Devitt, independent adviser to the Berkshire scheme, described Greenwood as "an innovative thought leader, with an appetite to consider what other institutions might regard as esoteric and frontier investments".
She added: "Nick was known within the industry for his refreshingly pragmatic approach, his drive, enthusiasm and creativity and his willingness and courage to embrace new ideas.
"When listening to a manager presentation he was crystal clear in what he expected from them: to state who they were, why they were there and what they could offer to the fund.
"He pushed boundaries and forged bold partnerships with providers, memorably hosting over 100 managers at an open day in Windsor Town Hall in 2012 at which he paced the stage, expounding on his vision for the pension fund's strategy."
Prior to joining Berkshire in 2007, Greenwood was investment manager at the Environment Agency Pension Fund, also part of the LGPS.
After leaving Berkshire last year, Greenwood joined specialist sustainable asset manager Osmosis Investment Management as chair of its investment committee.