Three of Denmark's largest pension funds are to take over the country's former national telecommunications operator after a DKK40.3bn (€5.4bn) offer received backing from TDC's management board.
ATP, PFA and PKA are investing along with Macquarie Infrastructure and Real Assets (MIRA).
Just days before, the consortium's previous offer was rejected by the TDC Group's board of directors as not being in the best interests of shareholders.
Pierre Danon, TDC supervisory board member, said yesterday: "After careful review of our options, the board of directors of TDC believes that the consortium's offer represents both the most compelling value and the highest transaction certainty benefiting the TDC shareholders."
The three Danish pension funds have equal stakes in the consortium, an ATP spokeswoman confirmed.
Allan Polack, PFA's group chief executive, said the TDC acquisition was a long-term investment in the development of essential Danish digital infrastructure, in which the consortium saw great potential.
"All sectors of business are undergoing a digital transformation that will only take on speed in the coming years, and digital infrastructure is key in supporting this development," he said.
PFA is in the process of a big strategic push to boost its exposure to alternatives such as infrastructure, private equity and debt.
Peter Damgaard Jensen, chief executive of PKA, said: "This consortium is the best future ownership of TDC, and I believe that the expertise within the consortium will develop and strengthen the quality of digital infrastructure across Denmark."
The takeover benefited the Danish people in general, he said, as well as PKA's members with steady, long-term returns on the investment.
Meanwhile, ATP's chief executive Christian Hyldahl described the deal as "a sound long-term investment benefiting all stakeholders."
Arthur Rakowski, vice chairman of MIRA, said: "We are confident that our expertise, combined with local market insights and support from our partners will allow TDC to play a role in establishing Denmark as a digital leader."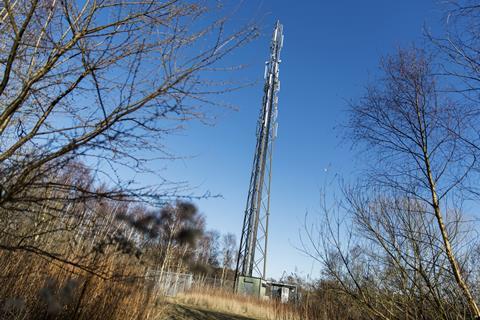 The consortium said that under its strategy TDC's entire fixed and mobile networks would become open for use by all telecommunications brands and retailers in Denmark, fostering increased competition that would benefit retail and business customers across Denmark.
To do this, the consortium intends to split the company in two, creating a separately-managed business unit for the telecommunications networks, and leaving the existing business to concentrate solely on customer service, product development and content.
No redundancies are envisaged, the consortium said.
The offer represents an overall equity purchase price of around DKK40.3bn.
Under the terms of the offer, TDC shareholders will be offered DKK50.25 per share in cash, subject to certain conditions, representing a 34.1% premium to TDC's closing share price of DKK37.47 on 7 February, the consortium said.
Since news that the consortium was targeting TDC broke last week, the company's shares have risen to more than DKK49, according to data on the firm's website.
Apart from being conditional on the consortium getting shareholder acceptances representing more than two thirds of TDC share capital and voting rights of TDC, the bid also depends on TDC dismissing its own planned takeover of the broadcasting and entertainment business of Sweden's Modern Times Group, announced only two weeks ago.
Regulatory approval is also needed for the deal to go through.