Denmark's AP Pension has decided to cut tobacco producers from its investment portfolio on health and environmental grounds, in a move that will trigger the sale of hundreds of millions of kroner of investments this year.
The DKK115bn (€15.4bn) commercial pension fund said the resolution was a natural consequence of its work with the UN Global Goals for Sustainable Development. It was also a logical decision for a company also providing health insurance services, AP Pension said.
Ralf Magnussen, CIO of the Copenhagen-based fund, said: "We have opted to put all tobacco producers on our negative list. This means we will sell our holding of tobacco-producing companies in all funds where we have a controlling influence, which is almost 100% of our equities portfolio."
He said the decision will mean the sale of "a three-digit million amount" of equity investments before the end of the year.
Listing the three main reasons for the sector blacklisting, AP Pension said tobacco was clearly harmful to health – not only for smokers, but also for the people who worked in its production.
At the same time, the cultivation of tobacco had a number of negative environmental consequences, including forest clearance, soil degradation and water pollution, as well as non-recyclable and chemical waste, and cigarette smoke itself.
In addition, despite being historically associated with low-risk, reasonable returns relative to the world index, tobacco stocks had shown signs of price decline, AP Pension said, partly because of pension companies' exclusions.
At the same time, it said, the implementation of the UN's Global Goals was expected to lead to increased tobacco regulation and fewer smokers worldwide.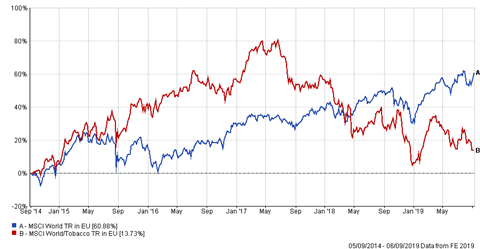 MSCI buys climate analytics firm
MSCI is set to acquire Carbon Delta, a Zurich-based environmental fintech and data analytics firm, in a bid to bolster its climate risk analysis offering for institutional investors.
MSCI announced today that the two companies would together create "an extensive climate risk assessment and reporting offering for the institutional market, providing global investors with solutions to help them better understand the impact of climate change on their investment portfolios and comply with mandatory and voluntary climate risk disclosure initiatives and requirements".
MSCI indicated the integration of Carbon Delta would help it offer a climate risk metric that calculated the impact of climate change on a company's market value and helped investors understand and quantify these risks within their portfolios. Some asset managers have developed their own such analysis metrics or tools.
The Zurich office would act as MSCI's 'Climate Risk Centre', with the aim to further develop strong partnerships with leading academic and research institutions around the world to advance the use of climate science for financial risk analysis.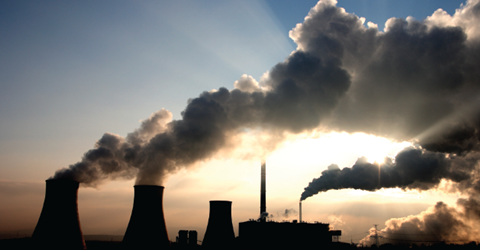 Remy Briand, head of ESG at MSCI, said: "We are pleased to come together with Carbon Delta to provide our clients with state-of-the-art climate risk analysis capabilities that can help shape investment management practices of the future."
Oliver Marchand, CEO of Carbon Delta, said combining Carbon Delta's scenario analysis and MSCI's products was "what institutional investors have been asking for".
MSCI said the acquisition, which is between its Swiss subsidiary and Carbon Delta, was expected to close within the next month, subject to customary closing conditions.
According to the Principles for Responsible Investment (PRI), 449 investors voluntarily reporting to it about their approach to climate change were undertaking scenario analysis, more than double the number of investor signatories reporting and describing their work on scenarios in 2018.
The number represented 27% of the 1,707 signatories who were eligible to report to the PRI or 75% of signatories who opted to report against the PRI climate indicators in 2019. The indicators are based on the Task Force on Climate-related Financial Disclosures framework.