Nicolas Moreau, chief executive of Deutsche Bank's asset manager until October last year, has resurfaced as the incoming CEO of HSBC Global Asset Management.
He will join in September, taking over from Sri Chandrasekharan, who will move into another senior role within the HSBC Group, according to a statement. Charlie Nunn, CEO of retail banking and wealth management at HSBC, said Moreau was "the ideal candidate to lead the business going forward".
"Asset management is a key area of focus for us and one we are committed to growing in line with increased client demand for products and solutions that help meet their long-term financial ambitions," he said.
Chandrasekharan had been CEO for seven years, with Nunn saying he had built "a strong foundation for the asset management business which will allow us to focus on a new and ambitious phase of growth".
According to IPE's Top 400 data, HSBC Global Asset Management has €398bn in assets under management.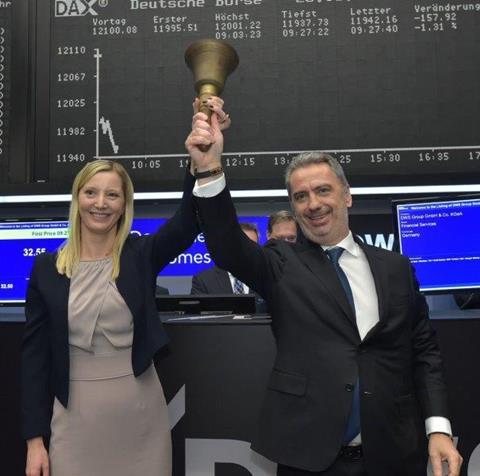 Moreau joined DWS Group in July 2016 from AXA France. During his tenure at DWS he oversaw a company-wide rebrand and restructure as well as its IPO in 2018.
The announcement of Moreau as HSBC's global asset management head follows the unexpected news earlier this week that John Flint, HSBC group's chief executive, stepped down "by mutual agreement with the board".
Before taking up the chairman and CEO role at AXA France Moreau was group chief executive of AXA UK and Ireland. He was also a member of the board of the Association of British Insurers.