DWS, FSB, Dimensional, Lyxor, AXA IM, Hewlett-Packard, Sabic, Detailhandel, KPMG, Lifesight, AZL, ShareAction
DWS Group – The €692bn asset manager has named a new chief operating officer and head of coverage for Europe, the Middle East and Africa (EMEA), with the incumbent staff set to leave this week.
Jon Eilbeck , currently COO, is to exit after 19 years at Deutsche Bank's asset management businesses. He will be replaced by Mark Cullen , currently head of group audit at Deutsche Bank.
Thorsten Michalik , head of EMEA coverage, is also set to leave after an 18-year career at Deutsche Bank. Dirk Goergen , head of sales for private clients in Germany at Deutsche's private and commercial bank, will take up the role as well as leading on DWS' digital distribution strategy. Both Cullen and Goergen will join DWS' executive board.
Asoka Woehrmann, who replaced Nicolas Moreau as CEO of DWS Group last month, said Cullen and Goergen were "outstanding individuals" with "a diverse set of qualities" to bring to their roles.
He added: "I would like to thank Jon Eilbeck and Thorsten Michalik for their exceptional contributions to both DWS and Deutsche Bank over many years of service and wish them well for the future. With these changes to our executive board, we have the right leadership team in place to focus all our efforts on doing our best for our clients, our investors and our colleagues in DWS."
A spokeswoman for DWS said there were no further board-level changes planned.
---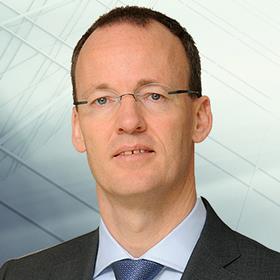 Financial Stability Board – Klass Knot , president of Dutch regulator De Nederlandsche Bank , has been appointed vice-chair of the Financial Stability Board for a three-year term, and will chair the FSB from December 2021.
The FSB's new chair from next month is Randal Quarles , governor of the US Federal Reserve . Quarles replaces Bank of England governor Mark Carney, who chaired the board for seven years.
Carney said: "Randy and Klaas will provide strong leadership and continuity as the FSB pivots towards the implementation and evaluation of post-crisis reforms, and to addressing emerging vulnerabilities in the global financial system. Their appointment demonstrates the FSB's unique role as a member-led, international body for cooperation on global financial stability."
The FSB consists of senior regulators, central bank governors and government officials from 24 countries as well as representatives of 10 international bodies, the ECB and the European Commission.
---
Dimensional – The $596bn (€466.4bn) asset manager has made a series of changes to its leadership team, including the appointment of Michael Holmes as chief technology officer. He joins from Bridgewater Associates and has worked in financial services technology for 25 years.
Elsewhere, Carlo Venes has been appointed head of global institutional services, effective 1 January. He is currently head of institutional for Asia excluding Japan, and has worked at Dimensional since 2011.
John Romiza is to relinquish his role as co-head of global equity trading in the new year to focus on his responsibilities as co-CEO of Dimensional Fund Advisors, with Ryan Wiley becoming sole head of global equity trading. Jason Lapping is to transition from head of Asia Pacific trading to head of international equity trading.
The company has also hired Al Sears from BAM Advisor Services as vice president, focusing on technology, and Darcy Keller from the Financial Times as head of corporate communications.
"Our clients know we take a long-term view in how we think about markets. We also make long-term investments in our people. Investors in the future will have different needs than today, and we're strengthening our leadership team so we are well positioned for our clients in the decades to come," said Gerard O'Reilly, Dimensional co-CEO and CIO.
---
Lyxor Asset Management – The €140.8bn asset manager has named David Lake as chief executive officer for its UK business. He replaces Matthieu Mouly who has moved to France to continue as global head of sales for Lyxor's exchange-traded fund (ETF) arm.
Lake is currently Lyxor's head of ETF sales for UK and Ireland, a role he will keep alongside his chief executive duties. He joined in June 2017 from Source ETF, where he also led the sales team for the UK and Ireland.
Lionel Paquin, CEO of Lyxor Asset Management, said that the UK was "a key market" for the company and it would continue to grow its operations in the country.
---
AXA Investment Managers – AXA IM has named Robert Price as a portfolio manager in its "buy and maintain" fixed income team. He transfers from the company's liability-driven investment (LDI) team, but will continue to work with European LDI clients. He will also focus on AXA IM's "cashflow delivery investing" strategies, which have just reached £3bn (€3.4bn) in assets under management.
Lionel Pernias, head of the buy and maintain team, said: "As pension schemes become more focused on cashflow delivery, we continue to see growth and demand from providers on buy and maintain credit strategies."
---
Hewlett-Packard – The €1.9bn Dutch pension fund for computer hardware company Hewlett-Packard has appointed Rita van Ewijk and Otto van't Hof as trustees on its eight-strong board, representing the employer and workers, respectively. Van Ewijk is an external board member. She also chairs the €170m Pensioenfonds Cindu International.
---
Pensioenfonds Sabic – Pascal Wolters has been appointed as the new independent chairman of the €2.5bn Dutch pension fund Sabic as of 1 January 2019. He is to succeed Jo Mastenbroek , who has been at the helm for two years.
Wolters has previously worked for 16 years in asset management, pensions and support at the €409bn civil service scheme ABP and its asset manager and pensions provider APG. Prior to this, he was on the board of the €209bn healthcare scheme PFZW. Since May, he has been an expert board member at SPOV, the €3.9bn Dutch pension fund for public transport.
---
Pensioenfonds Detailhandel – Selma Gouderjaan is to start as trustee for employees at the €20.7bn pension fund for the retail sector (Detailhandel) as of 1 January. She has been trustee for trade at the trade union FNV since 2015, representing union members at chemists and the retailer Ahold.
---
KPMG – KPMG has hired a trio of advisers from Mercer to open an office in Bristol, in the south west of England. George Fowler joins as a partner to focus on larger pension schemes; Paula Champion is a director focusing on mid-sized schemes in the south of England, while also supporting KPMG's Birmingham-based pensions business; and Matt Flower joins as a senior manager with responsibility for business development.
---
LifeSight – Willis Towers Watson's UK defined contribution master trust has appointed Caroline Fawcett as a trustee. She replaces Gill Barr, who has stepped down at the end of her term. Fawcett spent 11 years in various roles at Legal & General, and is now a non-executive director at the Money Advice Service alongside a number of other non-exec roles.
---
AZL – Annemieke Visser has succeeded Arthur van der Wal as member of the supervisory board at pensions provider AZL, part of NN Group. Visser – a former director of Delta Lloyd, which was taken over by NN last year – is also director of pension services at Nationale-Nederlanden Life Insurance .
AZL's supervisory board also comprises Michel van Elk, Henriëtte Prast and Willem Stevens. Van der Wal left the board following his appointment as chief executive at Syntrus Achmea Real Estate & Finance on 1 September.
---
ShareAction – Fergus Moffatt has become the responsible investment campaign group's head of UK policy, joining from the UK Sustainable Investment and Finance Association. Moffatt replaces Bethan Livesey , who moves to a part-time role as senior fellow.