The chief executive of the Financial Conduct Authority (FCA) has set out his expectation for an "outcomes-based" approach to equivalence of UK and EU financial regulation after the UK leaves the trading bloc.
In a speech at the Bloomberg headquarters in London, Andrew Bailey outlined the institution's vision for the "future of financial conduct regulation", including with regard to Brexit and a transition period.
He said that during this period the regulator would work with ESMA, the EU financial markets regulator, and the other 27 member states on "legislation that is in development".
"Wherever we end up, our markets will remain closely linked and our close cooperation with our EU counterparts in order to meet our objectives will continue after exit," said Bailey.
The head of the finance watchdog highlighted differences between the UK's legal practices and those that had evolved in many EU states, and indicated that the FCA would have handled certain rules differently had it worked on its own.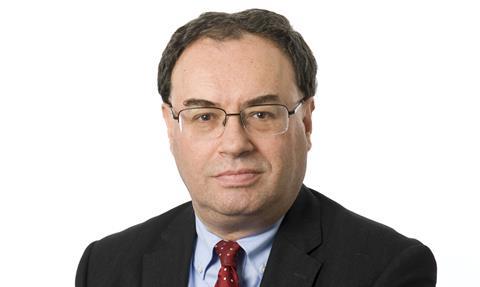 However, Bailey said there was agreement on the objectives to be achieved, which would not change with Brexit. The FCA would continue to aim "to improve onshored EU legislation on a 'same outcome, lower burden' basis, he said.
The exact outcome of this would depend on where the process of equivalence led, he added.
He argued that the approach to equivalence of financial regulation between the UK and EU should be outcomes-based, as it was for the EU's relationship with other countries, rather than rules-based. This should not be controversial, he added, but sometimes it was argued that the UK should be held to a higher standard because of the size of its financial markets and proximity.
The issue of equivalence and differences in approach to regulation and legal systems between the UK and the EU was "a big one" and "deserves extensive debate", but there were some areas where there could be agreement, Bailey indicated.
He said there was "a common commitment to outcomes-based approaches" and an expectation that both the UK and the EU would be able to find each other's regulatory system equivalent on day one "by virtue of having the same legislation and well-established supervisory approaches".
He added that as either side's rulebooks evolved, "we will both want to ensure predictability around issues such as assessment processes or withdrawal of equivalence in a similar way to, but I hope even deeper, the way that the EU has worked with the US and more recently Singapore."
He suggested that regulators would need to be held to account on taking a genuinely outcomes-based approach to equivalence rather than "talking the language of outcomes but practising the world of rules".
The FCA has never officially taken a view on the merits of the UK's exit from the bloc.