Elo, the third largest of Finland's pensions insurance companies, lost 1.4% on its investments last year but added significant new business.
The €22.6bn provider described 2018 as "two-fold" because of its success in winning business. Premiums written for private-sector earnings-related pensions – Elo's main category of pensions provision – increased to €3.24bn in 2018, from €3.1bn, the firm reported.
Chief executive Satu Huber said: "The year was a success in terms of customer transfers. Customers who transferred to Elo from other pension insurance companies increased our premiums written by almost €36m."
Last year marked five years since Elo was created from the merger of LocalTapiola and Pension Fennia, and in each of these years it had increased market share, Huber said.
Elo's investment loss compared to a gain of 7.4% produced in 2017. The firm's average five-year nominal return was 4.5%, it said.
Huber said 2018 was a challenging year for investors, marked by increasing uncertainty in international investment markets.
While listed equities lost 10.2%, Elo said that Finnish equities performed the best of any region, despite difficult markets.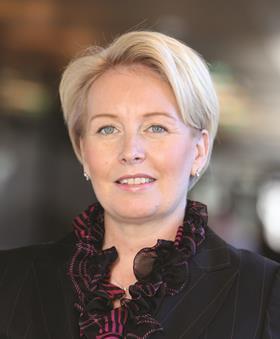 CIO Hanna Hiidenpalo said: "The return on equity investments fluctuated strongly during the year and turned to a steep decline at the end of the year. The main drivers were the tightening of monetary policy, increasing uncertainty over the development of economic growth, and trade disputes."
She said Elo had decreased its risk level during the year by divesting from emerging markets and shrinking the equity weighting in its portfolio, before the major equity market falls in the last quarter.
Of Elo's unlisted investments, private equity generated the strongest return at 16%, compared with 14.9% in 2017. Other unlisted equities returned 10.6% last year.
Within real estate, direct investments generated a 5.7% return versus 7.4% in 2017, and investment funds returned 6.3%, compared with 8.2% the year before.
The fund said the real estate investment market was active, but steep increases in prices in Finland over recent years had come to an end.
Despite a slight dip in the size of the portfolio – from €23.1bn in 2017 to €22.6bn at the end of 2018 – Elo's funding position held up, with solvency capital at 1.6 times the solvency limit at the end of the year, unchanged from 2017.
VER CEO laments lack of hedging options
Finland's state pension fund posted 3.4% loss for 2018 – a year that the buffer fund's chief said presented scant opportunities for hedging the portfolio.
The investment loss represented a steep fall from the 6.6% gain the fund in 2017.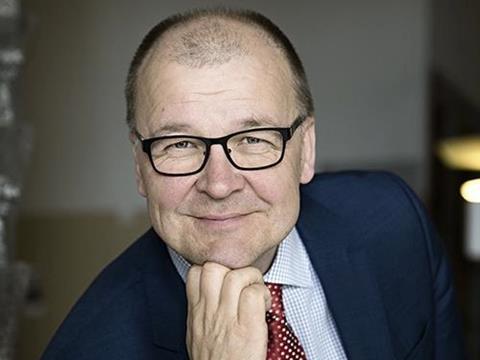 Chief executive Timo Viherkenttä said: "The opportunities for hedging the portfolio were poorer than normal because most returns on equities and fixed income instruments were negative.
"Finally, a sharp fall in share prices in December swept away the returns for the year as the markets did not recover until early 2019."
In real terms, the fund said its investments made a loss of 4.5%, compared to a positive real return of 6% in 2017.
According to Viherkenttä, returns on illiquid fund investments were strong but allocation within the portfolio was limited due to regulations governing VER's activities.
Liquid fixed income investments declined by 1.9% in 2018, compared to a 2% gain the year before, while listed equities fell by 7.4%, after an 11% gain in 2017.
The fund, designed to balance out Finland's central government pension expenditure, reported private equity as its highest returning asset class, generating 13.4%. Infrastructure funds and unlisted real estate investment trusts gained just over 11%.
VER said it received €1.4bn in pension contributions last year, and transferred €1.9bn to the government budget. The Helsinki-based pension fund contributes 40% of the state's annual pension expenditure to the budget every year.
The fund's total investments fell to €18.5bn by the end of last year, from €19.6bn at 2017's close.