The French central bank has adopted a responsible investment charter that will govern the management of some €20bn of assets.
The charter is part of Banque de France's vision of its corporate social responsibility, which it formally documented in a charter at the end of 2016.
The central bank said its responsible investment charter reflected an ambition to be "exemplary" in how it took into account its corporate social responsibility "in all its dimensions" and applied this to its role as an institutional investor.
The responsible investment policy covers the bank's own funds, including pension assets. A spokesperson for the bank told IPE that it applied to close to €20bn of assets as at the end of December, around two-thirds of which were in portfolios linked to pension obligations.
According to the bank, the responsible investment charter reflects and "amplifies" its existing work on integrating environmental, social and governance (ESG) factors in the management of its assets.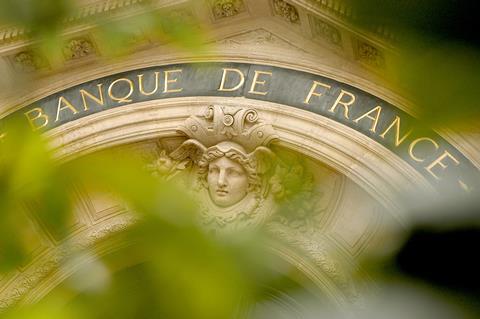 The bank expressed three main commitments in the charter and said it would report annually on its progress in implementing them.
The commitments are to reinforce the integration of ESG factors in investment decisions, advance its investment portfolios' contribution to "the environmental transition", and pursue best practice in public reporting and other areas of responsible investment.
Each commitment was further broken down into "actions". Under the heading related to the environmental transition, for example, the bank said it would work on analytical tools and environmental impact indicators to enable it to progressively align its investments with a maximum 2°C global warming trajectory.
In addition to setting out various international norms that its investments would respect – such as the Oslo convention on cluster munitions – the bank's charter stated that it would not invest in coal miners or energy producers that derive more than 20% of revenues from thermal coal. It also prohibited investments in financial instruments that enabled speculating on agricultural commodities.
The bank said its responsible investment charter was in line with its fiduciary responsibility as a long-term investor and its mission to contribute to financial stability. The latter required managing environmental risks.