Ireland's government has set out a high-level plan for introducing automatic enrolment, aiming to bring an estimated 410,000 people into defined contribution (DC) pension schemes for the first time.
Regina Doherty, minister for employment affairs and social protection, presented an outline yesterday, following the government's wide-ranging pension reforms announced in March.
Employees aged between 23 and 60 and earning over €20,000 will be automatically enrolled into a DC scheme, with those outside of this age group or earning less given the option to 'opt in'.
Doherty said the system would adopt a "pot follows member" approach, meaning that "regardless of the number of employments a person has, they would always have one consistent retirement savings arrangement over their lifetime".
This policy was debated in the UK in 2012 and 2013 as part of its own automatic enrolment regime, but was never introduced.
The Irish government wants to introduce auto-enrolment in 2022, with employees initially contributing 1% of salary, matched by employers. This would escalate by 1% a year for both parties for the first six years, so that by 2028 workers and employers would be saving a combined 12% of salary into a pension. This would be subject to a cap of €75,000.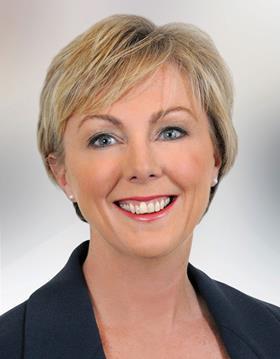 The government has asked for ideas about "the value and the mechanism for providing a state incentive" during a consultation period, which runs to 4 November. In the draft plan it has proposed matching €1 for every €3 saved.
"While this is a different arrangement to the current tax relief provisions for pensions, it is aimed particularly at people on lower to middle income brackets where the current tax relief arrangements may be less favourable than for higher earners," Doherty said.
'The most fundamental policy reform in a generation'
Providers of auto-enrolment DC schemes would be required to register with a separate new regulator, she added, which would be tasked with overseeing the implementation of auto-enrolment and licensing providers. In the draft proposal, the government has suggested limiting the number of providers to four, with three investment options each.
Doherty described auto-enrolment as "perhaps the most fundamental policy reform in a generation" for Ireland's pensions sector.
"The new auto-enrolment system will, when implemented, enable people to save and accumulate sufficient assets to maintain better personal living standards in their retirement," she said. "In this way, the combined use of public pensions and private retirement savings allows employees, employers and the state to each play a part in addressing the provision of improved retirement incomes."
Doherty emphasised that the draft proposals were subject to consultation and "should not in any way be construed as government's confirmation of what form automatic enrolment will ultimately take".