Two of the world's largest asset managers have announced big changes in their senior executive ranks, with one observer noting the new appointments reflected important trends in the industry.
Amundi this morning announced that Yves Perrier, CEO for 14 years, will be handing over the reins to Valérie Baudson upon the asset manager's annual general meeting in May.
Separately, BlackRock yesterday announced that Rachel Lord, most recently head of its business in Europe, the Middle East and Africa, had been appointed to lead its Asia Pacific business.
Amin Rajan, CEO of CREATE-Research, said the elevation of Baudson to the CEO role at Amundi was well deserved, as was the appointment of Lord as head of "the pivotal" Asia-Pacific (APAC) business at BlackRock.
"Both are excellent choices and reflect the recent rise of meritocratic cultures in the asset industry long dominated by the male, pale and stale," he added.
"They also reflect the industry's latest foundational trend: a pivot towards ETFs."
In a statement, Perrier, who Amundi described as the architect behind its creation in 2010, said the board's appointment of Baudson was "the choice of competence, continuity and shared values".
"I am pleased that [she] has been chosen by the board, because I have total confidence in her ability to continue and amplify Amundi's development trajectory," he said.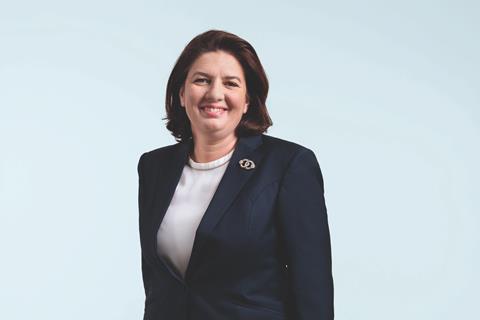 Baudson joined Amundi 14 years ago, having begun her career in the corporate and investment banking arm of Crédit Agricole group. She created and developed the ETF, indexing and smart beta business, which she supervises, and is also CEO of CPR AM, an Amundi subsidiary specialising in thematic and ESG investing. She has also been heading the distribution and wealth division at Amundi.
She said it was "an honour" to be appointed CEO and to succeed Perrier.
"I look forward, together with the management team and all the teams at Amundi, to continuing to develop the company to which I have dedicated my efforts for the past 14 years, in line with our strategy, which has been driving Amundi's success since it was founded."
Perrier will not be disappearing from Amundi completely, as he will take over from Xavier Musca as chair of the board of directors.
Amundi's assets grew 4.4% in the fourth quarter, to €1.73trn, and, at €288m, quarterly net income was at its highest since the asset manager was created.
It said several strategic initiatives in 2020 would foster growth, such as the acquisition of Sabadell AM, the launch of a new subsidiary with BOC in China, and the creation of a new business line of technology products and services.
BlackRock's Lord in Asia-Pacific
Lord's new position for BlackRock is also effective in May. She said the company was rapidly transforming its business to match APAC investors' aspirations.
"Who we are and what we offer must reflect the region and its needs, so the opportunity to accelerate BlackRock's APAC business over the next decade is a game changer," she added.
"I have seen first-hand how our business really takes flight when we get closer to our clients. When I think about what BlackRock can look like in APAC 10, 20 years from now – it's exciting."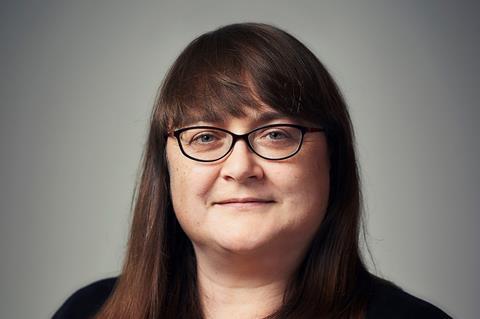 Mark Wiedmann, BlackRock's head of international and corporate strategy, said the appointment of Lord, as one of BlackRock's strongest leaders, "underscores our commitment to this fast-growing region as a top strategic priority" for the business.
"Rachel has piloted growth in assets and revenue in a complex EMEA region undergoing economic and regulatory shifts, while taking BlackRock deeper into local markets," he said.
"I am excited to see Rachel's experience and expertise and her track record in Asia paired with the strong regional leadership already in place to advance our business."
Before taking over as head of EMEA for BlackRock, Lord was EMEA head of iShares and head of global clients, ETF and index investment. She serves as global executive sponsor of the Women's Initiative Network (WIN).
Looking for IPE's latest magazine? Read the digital edition here.